HP storage division carries on regardless of merger
Global strategy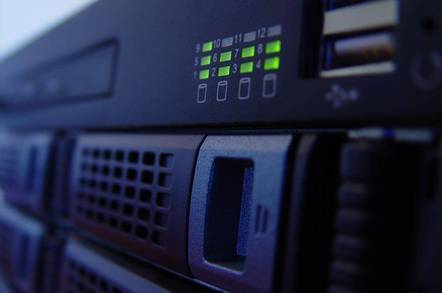 table>
Hewlett Packard's storage division is matching the attention-getting efforts of its counterpart at potential merger partner Compaq, and has announced what it called a "global strategy" in the area of greatest overlap between the two storage organizations,
Tim Stammers writes
.
HP's announcement concerning its storage virtualization technology comes hard on the heels of a similarly high-profile statement from Compaq, related to its long-term storage management plans. If the merger takes place - as now looks quite possible - both of these strategies will be under threat, along with a number of other storage hardware products that also overlap between the two companies. The decision as to what will continue after the merger has almost certainly been taken, but for the time being both storage organizations are carrying on regardless, developing and marketing technologies of which at least some are certainly under major threat.
Virtualization is the most clear-cut area of overlap between the two companies' storage technologies, and the announcement HP made yesterday builds on the company's $350m purchase last summer of virtualization start-up Storage Apps Inc. The virtualization technology developed by Storage Apps and now owned by Hewlett Packard is closely matched by technology still under development at Compaq.
Building on its status as the only major storage supplier with a shipping virtualization technology, HP said that next month it will begin selling a cut-down version of the in-band virtualization appliance that was originally developed by Storage Apps. It will also start selling both the original device and new mid-market offering through the channel. Nora Denzel, vice president and general manager, HP Network Storage Solutions Organization described virtualization as the major plank of HP's storage management strategy.
"This is the key to our FSAM, or Federated Storage Area Management, strategy to allow customers to increase the efficiency of their storage environment without adding more people," Denzel said.
The cut-down version of the in-band virtualization appliance developed by Storage Apps will be called the SV3000. First unveiled late last year, it will sell for around half the price of the original HP SureStore SanLink. HP said that although the SV3000 is list-priced at $125,500, it is confident that its street price will be below $100,000 as promised in September. Codenamed Sava, the SV3000 can be used to virtualize HP storage arrays, and to complete local mirroring functions. It can be brought up to the same level as the SanLink, by adding support for non-HP storage arrays and hence heteregenous replication, IP-based remote mirroring, and snapshotting together with a built-in Fibre Channel switch.
The remote mirroring is based on an implementation of SCSI over IP - something like iSCSI, but not iSCSI itself. "We can move to iSCSI as soon as iSCSI is ratified," said Genevieve Sullivan, marketing and operations Manager for HP storage Virtualization solutions.
HP has certified EMC's Symmetrix and Compaq's MA 8000 for use with the SV3000 and SanLink, although Sullivan said the target mid-range customers for the SV3000 are more likely to be using EMC Clariion, Hewlett Packard Virtual Array, LSI, or Compaq arrays.
HP appears to hope that the cut-down SV3000 will tempt resellers who might be daunted by the cutting edge nature of virtualization technology. Cutting back to the base-level of the SANlink appliance which is used by a small but definite customer-base will offer the resellers a "mature and known product," according to Sullivan. "We'll ramp up the resellers with the SV3000, and see how it goes from there, she said.
Not only do HP and Compaq's virtualization developments match each other closely in terms of functionality - and so clearly represent a post-merger overlap - but they also have fundamentally different architectures, preventing them being merged into one product. While Compaq has for some time being developing an out-of-band virtualization appliance, the SV3000 and SanLink are in-band devices.
© ComputerWire.com. All rights reserved.
Sponsored: Learn how to transform your data into a strategic asset for your business by using the cloud to accelerate innovation with NetApp