Sun preps fight over application server spot
Aggressive campaign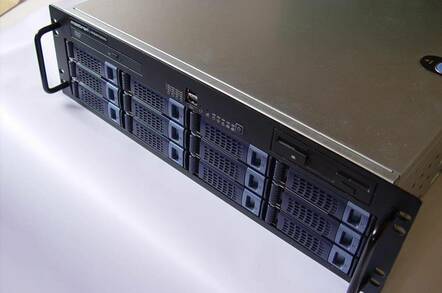 Sun Microsystems Inc plans product and service announcements next month in what the company called an "aggressive" campaign to promote its Java 2 Enterprise Edition (J2EE) iPlanet application server and fulfill the Open Net Environment (ONE) roadmap,
Gavin Clarke writes
.
A tight-lipped Sun told Computerwire it will "provide superior value to developers" through the planned announcements. The Palo Alto, California-based company is smarting from latest Giga Information Group research that confirmed iPlanet's poor third placing in the market for J2EE application server revenues.
Giga's annual survey found iPlanet had just six percent market share in 2001, down from nine. iPlanet's closest competitor is Redwood Shores, California-based Oracle Corp whose market share doubled from three to six per cent. IBM and BEA tied for joint first on 34%.
Marge Breya, vice president of Sun ONE, said Sun is in a "nice number three position" and will make announcements to grow market share on May 22. "We will start looking at aggressive ways to push iPlanet. We provide superior value to the developer."
Breya refused to provide further details. One possibility could see greater bundling of the application server with other Sun products. Breya said May's announcement would be part of a big software launch that also covers Solaris 9.0, the next version of Sun's Unix operating system, Forte tools and detail Sun's implementation of the J2EE 1.3 specification. "We have a nice view of the
portfolio," she said.
Breya said May's announcement is phase-two of a three-part web services road map announced last year. Phase one saw Simple Object Access Protocol (SOAP) and XSLT supported in the application server, web server, portal server and Forte tools. Phase three, will focus on "federated web services" Breya said.
Sun's ability to execute and significantly grow market share for the iPlanet application server is doubtful, though. The company's overall systems strategy - company chief Scott McNealy's "big friggin' web tone switch" - means iPlanet success relies on sales of server boxes. It's a strategy that doesn't talk directly to software developers and doesn't guarantee use of the application server.
The company is also being sucked into a three-way fight with Palo Alto, California-based Hewlett-Packard Co and Oracle for the number three-market position. HP promised an "aggressive" campaign around its own application server in October 2001. The campaign - due to start in "early 2002" - is designed to grow HP's share of the J2EE application server market.
HP said it will "aggressively" cut prices on its application server and promised to bundle the software with its UX operating system. Throughout 2001, HP lagged Dublin, California-based Sybase Inc with three and four percent market share respectively.
Sun's will also have to deal with a growing challenge from Oracle, whose market share grew fastest in 2001 and which claims a growing number of customers from San Jose, California-based BEA. The company last week launched tools at the JavaOne developer conference to migrate customers from BEA's WebLogic Server to the 9i Application Server (9iAS).
Observers feel potential Oracle customers adopted BEA in the absence of a stable, affordable or user-friendly product from the database company. If Oracle has indeed turned the corner with 9iAS then these customers are showing early signs of switch back to Oracle. Growing competition from HP and Oracle could see Sun and iPlanet slip - rather than grow - market share.
© ComputerWire.com. All rights reserved.
Sponsored: Learn how to transform your data into a strategic asset for your business by using the cloud to accelerate innovation with NetApp