Bell Labs sets distance record for optical transmissions
2.56Tbps over 4,000km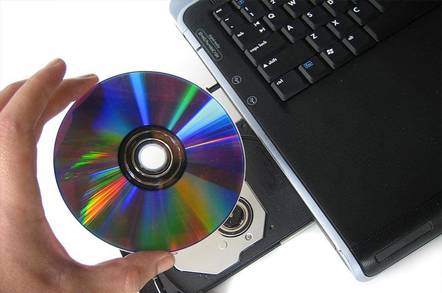 Boffins at Bell Labs, the research and development arm of Lucent Technologies, have doubled the distance record for high-bandwidth, ultra long-distance transmission by sending 2.56 terabits of information per second over a distance 4,000km.
The previous transmission record was 1.60 terabits of information per second over 2,000 km.
The transmission record was achieved using a 64-channel dense wavelength division multiplexing (DWDM) system, where each channel carried information at 40 gigabits per second. DWDM makes it possible to send multiple streams of information down the same optical fibre, using different wavelengths of light.
The increase in speed was achieved using a new coding scheme for high-capacity communications, called differential phase shift keying (DPSK), which was developed by Bell Labs. When coupled with other leading-edge Bell Labs technologies - such as extended L-band amplifiers, Raman amplifiers, forward error correction and optimal dispersion compensation - DPSK allowed boffins to achieve error-free transmission over 4,000 km.
Tim Sullivan, president of Lucent's optical networking group, said that the breakthrough in transmission speeds will ultimately enable lower capital and operational costs for carriers.
A technical paper detailing the advance was presented last week at the Optical Fibre Communications (OFC) conference in Anaheim, California.
This long-distance transmission advance comes after the recent introduction of Lucent's LambdaXtreme Transport optical networking system, which is being field tested by Deutsche Telekom and is generally available to customers. The LambdaXtreme Transport was the first system to enable transmission speeds of up to 40Gbps over at distance up to 1,000km.
Disappointing sales of its earlier generation of 10Gbps optical kit a significant factor in Lucent's recent poor financial performance. It hopes 40Gbps kit will prove to be an attractive proposition for its cash strapped telecoms customers. ®
Related stories
Routers 'best platform for WAN connectivity'
Optical transport market in decline
Nortel touts the light fantastic
Deutsche Telekom takes 40Gbps kit for a spin
Intel buys optical networking trio
Sponsored: Minds Mastering Machines - Call for papers now open