Cisco sued over Net2Phone 'deception'
Embrace and destroy claim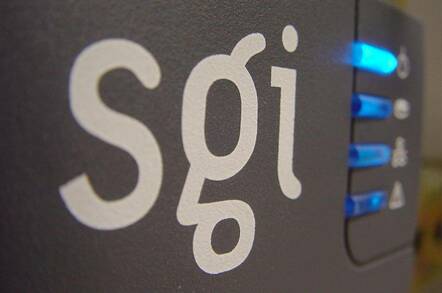 Net2Phone Inc yesterday filed suit against Cisco Systems Inc, alleging the router maker conducted a two-year deception with the aim of seizing control of the voice over IP network management market,
Kevin Murphy writes
.
According to Net2Phone, Cisco misled the company when they jointly launched Adir Technologies Inc as a subsidiary with the purpose of developing VoIP management software that would be compatible with Cisco infrastructure hardware. Cisco took an 8% stake in the Net2Phone subsidiary.
Net2Phone claims Cisco said Adir would be the "sole developer" of this type of software, and that it would not develop its own competing products. Net2Phone says Cisco then used its influence in Adir to slow the development of its Voxis product, while it used Adir's trade secrets to help create its own, rival software behind the scenes.
Complicating matters further, Net2Phone claims Cisco "induced" it into making the $48m acquisition of rival NetSpeak Corp last August. Net2Phone says Cisco "had an urgent need to keep NetSpeak 'alive' and out of the hands of competitors until at least late 2001," when it could begin to poach NetSpeak's customers with its own products.
Net2Phone says Cisco started marketing its own "DAS" system, which competes with Voxis, in August, and managed to delay Voxis's launch from March 2001 to October, and additionally claims that Cisco's CSR route server product competes with NetSpeak's NSR when Cisco said it would not. Cisco managed to secure clients, damaging Net2Phone's business, on the basis of these actions, Net2Phone says.
The suit, filed in the District Court for New Jersey, alleges Cisco misappropriated trade secrets, engaged in unfair competition, broke the companies' strategic alliance agreement, and made fraudulent misrepresentations during various negotiations.
Net2Phone wants an injunction preventing Cisco shipping any products based on the allegedly misappropriated trade secrets, as well as damages based on the injuries Net2Phone says it suffered, and a disgorgement of profits Cisco made on the products in question.
A Cisco spokesperson dismissed the claims, telling ComputerWire: "This appears to be an effort to justify a business failure by filing a lawsuit." Cisco did not breach the terms of its contract with Net2Phone, he said. The company had not responded to the specific claims of the suit by press time.
Net2Phone has had a turbulent time recently. In October, voting control of the firm was obtained by IDT Corp, in a complex three-way deal with AT&T Corp and Liberty Media Corp. A specially formed shell company, controlled by IDT and partly owned by Liberty and ATT, owns 49% of Net2Phone, and 60% of the voting shares.
The company has also been slashing headcount. It reduced its workforce from 675 to 385 in November, and again to 275 last month.
© ComputerWire.com. All rights reserved.
Sponsored: Learn how to transform your data into a strategic asset for your business by using the cloud to accelerate innovation with NetApp