SGI opens fire on parked Sun graphics scooters
But where's The Lawn Ranger?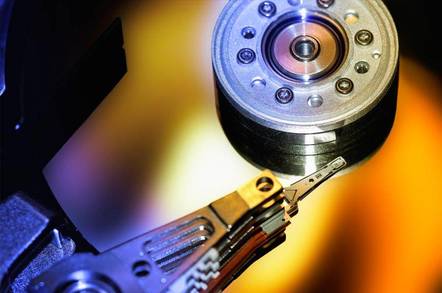 Silicon Graphics Inc has responded to Sun's graphics workstation announcement with guns blazing. Sun launched a very nice piece of kit earlier this week, the Sun Blade 2000 which takes top spot in the floating point benchmarks. With its new MAJC-based graphics accelerator it should compete very well in the CAD market. But Sun's focus on visualization, and explicit references to SGI's visualization business, has ruffed feathers in Mountain View.
"Texture size is nice, but there's no substitute for sustained performance in the real world. Having two MAJC ports is very limiting," says Simon Hayhurst, SGI's graphics product manager. "They've got the same limitations of DDR memory as the commodity graphics boards vendors, where performance is miserable" he told us.
"We make trade-offs to bias towards the data flows we know; if you focus on that you'll come out ahead in application design," he added.
Dixie Fisher, who looks after desktop marketing for SGI, points out that the entry-level version of the Sun Blade 2000, which has a price tag of $10,995, actually includes a 1999-vintage PGX graphics card, and not the whizzy new MAJC-based XVR1000. Making it competitive with SGI's equivalent $11495 offering, means an additional purchase of the graphics card and monitor which brings the total closer to $14535.
This we should have spotted.
Sun lost little time in taking Intel to task for apples-to-oranges comparisons, after we noticed that Intel had chosen a three-year old piece of Sun kit to compare its new McKinley processor performance to SPARC in a head-to-head at IDF recently. (See Itanic crushes Beeb micro in speed bake-off.
The equivalent SGI kit does 68 billion colors, and four times the number of grayscales, said Fisher.®
Bootnote: The phrase "get your tanks off my lawn" was coined, we believe, by British Prime Minister Harold Wilson. The variant "tell your kids to get their scooters off my lawn" is attributed to Kenneth Clarke (the British chancellor) in 1993. He was referring to Eurosceptics in the Conservative Party.
Related Stories
Sun conjures MAJC in high-end graphics bid
Sponsored: Minds Mastering Machines - Call for papers now open