Lucent expects recovery to be delayed
Plans to spin off Agere pulled back as telecom woes continue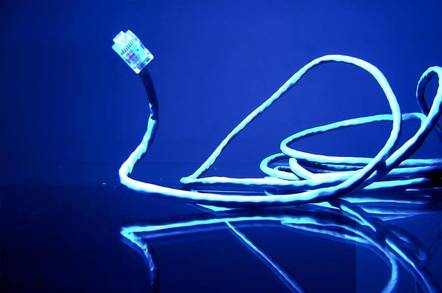 Beleaguered telecoms equipment vendor Lucent has issued another profits warning, which advises that it expects its return into the black will be delayed until next year.
The company said it now expects pro-forma revenues to show a "modest-to-10-per cent" improvement on a sequential basis for Q2 2002 instead of the 10-15 per cent improvement previously forecast.
Service providers are continuing to reduce or defer investing on telecoms kit, negatively impacting Lucent's top line.
Because of continuing market uncertainty Lucent is indicating that it might hold off on the planned spin-off of chip-making subsidiary Agere. It hopes that by Q3 2002 its figures will have improved enough for it to be able to meet creditors' conditions, which are holding back the plan.
Lucent has been forced to shed half its workforce over the last year during a deep-seated restructuring program. The company plans to cut its workforce to below 55,000 by June. Lucent employed 106,000 in January last year and this was whittled down by a painful mix of redundancies, the outsourcing of some manufacturing operations, divestitures and attrition.
It was hoped this would be enough to stave off further job cuts but Lucent's latest pessimistic pronouncement means more may be in the offing if its business fails to pick up soon.
The company stated that it has sufficient liquidity to fund its operations and business plans and has no outstanding balance on its credit facility. However it is looking to strengthen its financial position, with the preferred option being a convertible offering. ®
Related Stories
Lucent in pit, stops digging
Lucent ends long CEO hunt
$8.8bn loss but Lucent predicts return to profit in 2002
Lights-out cost cutting drive at Lucent
Lucent to cut another 15,000 to 20,000 jobs
Lucent to lay off 30% of senior managers
Lucent to restate sales and cut 10,000 (full-time) jobs
Lucent turns off 'flagship' switch
Lucent workers busted for inside tech swindle
SEC probes Lucent accounting practice
MemoWatch: Schacht plan for Lucent, Mark II
MemoWatch Lucent in fiscal clampdown
Battered, bothered, bewildered - Nortel and Lucent shareholders
Nortel in black pit of despair
Sponsored: Minds Mastering Machines - Call for papers now open