IBM unleashes 8-way Foster Xeon servers
Builds on Summit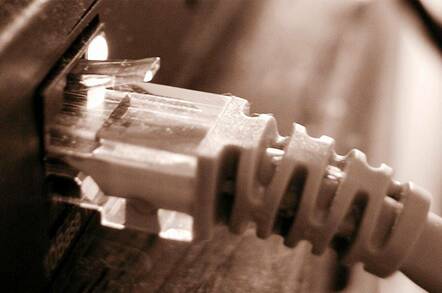 IBM Corp wants a bigger piece of the enterprise Windows server market, and the new xSeries 440 server, codenamed "Vigil," that was announced yesterday as part of Intel's "Foster" Xeon MP processor rollout, is part of IBM's long-range plan to do its own engineering at the high end and bring more money to the top and bottom line from its Intel-based server business,
writes Timothy Prickett Morgan.
The eight-way xSeries 440, which IBM is showing off at the CeBIT trade show in Hannover, Germany today, is a big brother to the xSeries 360 four-way server that Big Blue announced last November. Both the xSeries 360 and xSeries 440 machines are based on IBM's XA-32 chipset (formerly known by the codename "Summit"), which will support SMP configurations with 4, 8, 12 or 16 processors.
The Summit design is based around a quad motherboard using Intel 32-bit or 64-bit processors, industry-standard SDRAM memory and PCI and PCI-X I/O peripheral interconnects. The Summit chipset supports hot insert and hot removal of processor cards. Summit's memory subsystems have hot swap replacement of industry-standard SDRAM memory DIMMs, and all memory in the servers is fully mirrored so that a catastrophic memory crash in one memory bank does not take down the server. The Summit chipset also include chipkill multiple-bit error correction, which is better than standard ECC single-bit correction, built into its controller circuits. The Summit also supports PCI-X peripheral interconnections, which at 1GB/sec data rates are twice the speed of normal PCI links. IBM has borrowed the Remote I/O technology used in the high-end IBM midrange iSeries and pSeries lines to increase the number of PCI peripherals that can be connected to the Summit processor complex. Remote I/O consists of breaking up the I/O bus into separate boxes generally attached by high-speed fiber optic cable that allows peripherals to be up to eight meters away from the server without causing timing issues. The Summit chipset will eventually support the InfiniBand channel architecture.
IBM is supporting the 1.4GHz, 1.5GHz, and 1.6GHz Xeon MP chips in the xSeries 440. All of these processors have 256KB of on-chip L2 cache memory. The 1.4GHz and 1.5GHz versions of the Foster chip have 512KB of L3 cache on the chip, while the 1.6GHz version has 1MB of L3 cache on chip. On top of this, the Summit chipset supports L4 caches. A 32MB L4 cache that IBM calls XeL4 Server Accelerator cache is standard with the xSeries 440. The xSeries 440 has six PCI-X I/O slots, and with an optional Remote I/O expansion box, customers can add another dozen PCI-X slots. It has room for two 73GB disk drives internally.
The base xSeries 440, which comes in a 4U, rack-mountable chassis, looks very much like the four-way xSeries 360 server IBM announced in November supporting the Itanium processors. To expand beyond four processors, IBM lets customers plug in an SMP expansion chassis to the base xSeries 440 that has four processor slots, an additional 32MB of L4 cache, 16 memory slots, and a memory controller to glue the two halves of the xSeries 440's memory subsystems into a single entity. IBM is expected to offer the 16-way Summit server using Foster processors in the July timeframe, and this machine will essentially be two xSeries 440s with a high-speed link between them that supports SMP clustering.
A base xSeries 440 with two 1.4GHz Foster processors, 2GB of main memory and no disks will sell for $18,000. IBM says that it is targeting the Unisys Corp ES7000/200 with its eight-way and 16-way configurations. By its math, IBM reckons that an eight-way xSeries 440 with 16GB of memory and no disk will cost around $50,000, compared to around $220,000 for an eight-way ES7000. (This pricing, says IBM, comes from Ideas International.) For the 16-way Summit coming this summer, IBM is targeting a $100,000 base price, which it says is about one-quarter the price of the current ES7000 and ES7000/200 lines from Unisys.
© Computerwire.com. All rights reserved.
Sponsored: Learn how to transform your data into a strategic asset for your business by using the cloud to accelerate innovation with NetApp