EFF BOFH arrested
Bartcopped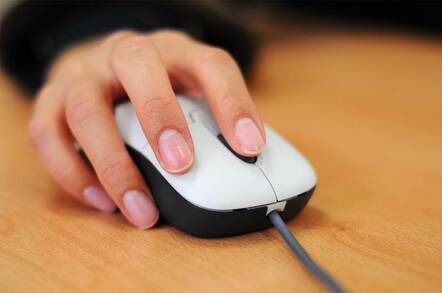 Marc Perkel, sysadmin at the Electronic Frontier Foundation in San Francisco, has been arrested by LA police department.
A political activist, civil libertarian and member of both Rep and Dem parties, Perkel runs the overthrowthegovernment.org and hosts the Bartcop web sites. He was arrested on returning to the country from Australia on a "Fugitive from Justice" charge, according to a statement on the Bartcop site. The LAPD ticket can be found here.
LAPD told The Register that no further information on his arrest could be disclosed.
"Whatever Marc did it's not related to his work here at the EFF, and we wish him the best of luck in getting out of jail as quickly as possible," an EFF spokesman told us.
He'll be represented by EFF legal director Cindy Cohn, acting in a private capacity.
A self-educated " arrogant opinionated geek with a hippie background", by his own description, Perkel says he "started my first real business in 1984 as a result of an LSD experience in 1982 where I figured out the business, social, and political world on night while tripping on acid."
Bartcop is carrying bulletins, and claims that Perkel is wanted in Springfield, Missouri on a criminal charge. His run-ins with the Springfield police are documented on his personal web site
"I have not researched this case and do not know Marc Perkel," adds Declan McCullagh in a forensic analysis on his excellent Politechbot list. (Google can be reached here). ®
Sponsored: Minds Mastering Machines - Call for papers now open