HP, Sun square off over server share
Men in suits argue vigorously about numbers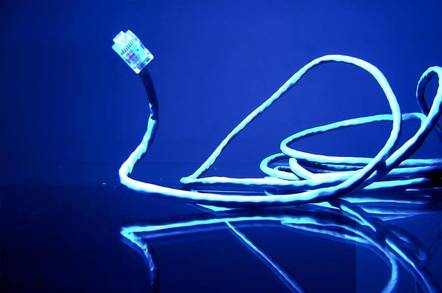 The phrase "rapid rebuttal" has a new meaning these days.
IDC releases its latest server market share figures this morning, showing a healthy boost for IBM's kit, riding on pent-up demand for its POWER4 range.
But late yesterday afternoon, Sun and HP had got advanced news of the figures and wanted to add their spin before the IDC figures hit the wires. This is ironic, as the requests arrived minutes before our dusk stroll through Golden Gate Park, where each night, we go to throw soil at the hippies.
"Throw soil at them, instead," they begged us.
Sun was particularly undiplomatic.
"Even if one were to find factual basis..." - ooh, err! - "...in IDC's report, a 0.1 per cent lead should be reported as a margin of error," writes Sun's new "competitive officer" Shahin Khan, whose medieval ancestor would have precisely known the dimensions of a pin, and the weight of every available angel.
Sun's quibble is that it's tied for first alongside IBM, but IDC doesn't give it due credit, and it's smarting.
Last year Dan Kusnetzky took us through IDC's methodology at great length (see How many ways canst thou measure Linux shipments?and we've no reason to doubt its thoroughness.
Sun has, however.
"Gartner Dataquest declared [Sun] the clear leader in worldwide UNIX server revenue by over $600M in Q4CY01 and nearly $3B for CY01. This represents a significant discrepancy between sources in the market and displays a wide variance in methodologies between these two analyst firms."
Which in plain English, means Sun is going to war. But about what? IDC has placed it joint-top in the overall server business, and confirmed that it's top of the UNIX business, which it leads by miles.
While we welcome the appointment of Shahin Khan - a new star in the Silicon Valley firmament, and hopefully, a new friend who can buy us lunch - we do think the rapid rebuttal is getting out of hand.
Personally, we blame Palm's Michael Mace, the first "chief competitive officer" to be appointed in the Valley, and Michael's fault is that he's been too damn successful. He's done a terrific job, and despite outrageous provocation from us, remains thoroughly personable, which we appreciate. (There's a connection to made between Michael's choice of sweaters, and the equally retro wardrobe of Sun CEO Scott McNealy - but this isn't the time to explore this).
But more seriously, what's the net gain here for Sun? It's complaining about coming top of the server business, which several years ago - when it was still boasting about its NeWS-based printers, and its high-end four-way workstations - would have been hard to imagine.
The aggressive tactics make Sun look churlish, and no one likes a churl. ®
Sponsored: Learn how to transform your data into a strategic asset for your business by using the cloud to accelerate innovation with NetApp