Cray stunned by shock resignation
CEO Haydock walks after five months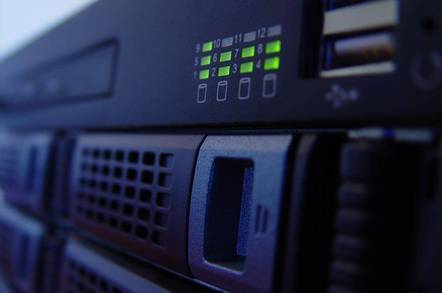 Word reached us yesterday morning that Cray Inc's CEO Michael Haydock had quit, and although the company took several hours to issue official confirmation, the statement didn't mince words.
Haydock walked because of a boardroom row: specifically, "due to differences with the Board of Directors in how to restore the company to long-term industry leadership." He was in the job for a mere five months, taking the post on October 1 last year. Former CEO James Rottsolk resumes his old job. The quarterly investor conference is scheduled for tomorrow.
Cray made a little noticed "strategic shift" late last year, announcing the news in the Christmas Party season, when every self-respecting journalist was either drunk or hungover.
The "realignment" consisted of 50 jobs being cut, and repositioning the company as a "solutions provider". That statement, heavy on gwana-gwana, can still be found here. It promised to focus on the SV line, and noticeably failed to commit to further R&D investment in the MTA series, which Cray justifiably describes as "revolutionary".
The MTA-2 is the latest in the line of Dr Burton Smith's multithreaded computers, and the good doctor - one of the most distinguished and best-loved computer pioneers is credited with inventing multithreaded (SMT) processors.
Intel is about to start shipping the first mass-market multithreaded processor, the Xeon MP, although given hyperbolic inflation, Chipzilla calls it "HyperThreading". In the reorg, Smith was assigned the role of heading up a new Cray Research unit.
Wise Register readers will know that Cray Research was the original name for Seymour Cray's computer company, with Cray Computers doing the research.
As part of the repositioning as a "solutions provider", Cray began selling clusters Dell Wintel boxes, hoping to catch some of the services revenue. ®
Related Story

Dell inks Linux HPC cluster deal with Cray
A Brief History of MultiThreaded Chips
Sponsored: Minds Mastering Machines - Call for papers now open