Foundry casts Ethernet into service provider core
Metro section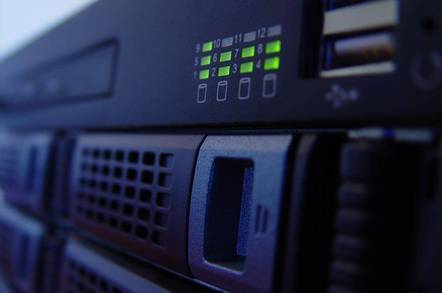 Foundry Networks is offering service providers a cheaper way to build metropolitan Ethernet networks with a range of purpose-built Metro Routers for both MPLS and Layer 2 Metro networks.
In common with most networking equipment endors, Foundry wwants to coax its cash-strapped telco customers to invest in its kit in order to introduce fresh services with minimal additional investment.
Foundry's particular focus is providing SONET switching/routing at Ethernet prices. This is much cheaper for service providers to offer transparent LAN services while retaining their existing SONET infrastructure.
Matt Perry, technical manager at Foundry Networks, told us that its NetIron family of Metro Routers/ Switches extended Ethernet into the core of service provider networks, without using expensive conversion equipment.
To make its kit suitable for deployment in service provider networks Foundry has introduced two availability refinements with metro networks in mind. These are: Metro Ring Protocol (MRP), which offers fault-detection, isolation and fail-over for Metro access rings and Virtual Switch Redundancy Protocol (VSRP) which offers rapid fail-over for full mesh or partial mesh Metro topologies.
Along with the new MRP and VSRP high availability features, Foundry's NetIron Metro Routers feature significant scalability improvements, including new Metro trunk capabilities and MAC address table expansions. The NetIron systems now support Metro trunk groups of up to four 10-Gigabit Ethernet links for an aggregate bandwidth of 40 Gbps.
The NetIron 400, 800 and 1500 Metro Routers equipped with MetroLink interface modules will be generally available in phases starting now through to April 2002, at prices starting from $35,000. You can find more information on the products here. ®
Related stories
Cisco ships 10Gbps router
Routers 'best platform for WAN connectivity'
Carrier
backbones: bandwidth glut or gap?
Next-gen ISP peering network launches
LINX upgrades for soaring UK Net traffic