HP touts advances in self-healing to trump IBM
8-way rp7410 Unix server debuts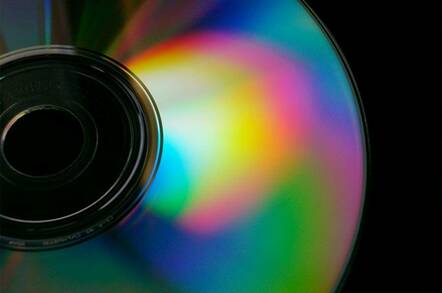 Hewlett-Packard fortified its mid-range server offering with the introduction today of an 8-way server, the rp7410.
To support dynamic partitioning and maximise server usage, the rp7410 uses technology from HP's top of the range Superdome, which was introduced into the mid-range Unix market with the 16-way rp8400, last September. The rp7410, which occupies 10 rack units (four servers in a standard two-meter rack), is configured with up to eight PA-8700 processors at 650 or 750 MHz running HP-UX11I and up to 32GB in memory.
The server is being positioned as a platform for e-business and enterprise applications within corporates, mid-market companies and service providers.
To differentiate its product in the fiercely competitive (and lucrative) mid-range market, HP argues that it has superior self-healing and redundancy features to its competitors'.
IBM has made much of Project Eliza's drive towards self-healing, self-managing computers but "HP is implementing ideas IBM is just talking about for now", Jon Jacobs, HP's mid-range marketing manager in EMEA, told us.
According to HP's technical bumph, the rp7410 offers processor hot-standby, business application integration with HP MC/Serviceguard clustering software and electrically isolated hardware partitions. The partitioning is a first for HP in 8-way servers, and will be followed with software partitioning features by September.
The rp7410 also boasts self-healing cache, processor hot failover and chip kill technologies. Hot-plug cell boards make it easier to upgrade.
Thomas Ullrich, Unix category manager at HP, said since the mid-range Unix market is a "strong profit contributor" the rp7410 is a "safe" investment regardless of what happens with the proposed acquisition of Compaq by HP.
Like other servers in HP's Unix fold, the rp7410 roadmap looks towards eventual use of processors based on Intel's Itanium architecture. HP remains sanguine about that approach, despite the industry's lukewarm reception to the first Itanic boxes.
"McKinley is a proof point and, like the introduction of Windows NT, with two to three years traction in the market it'll be proved as a proven platform for 64-bit computing," Ullrich said.
As usual with server launches, HP cited analyst estimates (33.7 per cent share of the mid-range Unix market, according to IDC) and benchmarks to back up its rhetoric of leadership in the mid-range market.
The HP Server rp7410 hits 84,600 Java operations per second in the SPECjbb2000 benchmark, or 16.8 per cent better than the 8-way IBM P660-6M1 system and 35.4 percent better than the 12-way Sun 6800, according to HP.
For technical applications, the rp7410 delivered a top score of 49.9 on SPEC CINT2000 rate and 36.8 on SPEC CFP2000 rate, or 22.6 per cent and 44.6 per cent faster than the IBM P660-6M1 and Sun 3800 mid-range UNIX servers, respectively.
Available now, the HP Server rp7410 has an estimated US list price starting at $69,000. HP also is offering qualified customers pay-per-use options, along with other financing packages, and is extending its HP Instant Capacity on Demand program to include memory in addition to the CPU to customers investing in the rp7410. ®
External links
HP Server rp7410 technical rundown
Related Stories
HP adds 8700 to low-end Unix kit
HP parades the PA-RISC 8700
HP fills out in the mid-range
HP's Blade strategy isn't so dense
eLiza asks: what makes you say you want a self-healing server?
Quite Big Iron - new baby IBM mainframe
HP looks beyond Superdome 'sabotage'
Sun shows off mainframe chasing 106 chip StarCat
SunFire servers to trash HP by Friday, says McNealy
Sun debuts UltraSPARC III and embraces copper
Server sales down 20% in 2001, may be up in 2002 - IDC
Sponsored: Minds Mastering Machines - Call for papers now open