Sun goes after Windows NT base With Cobalt servers
Discount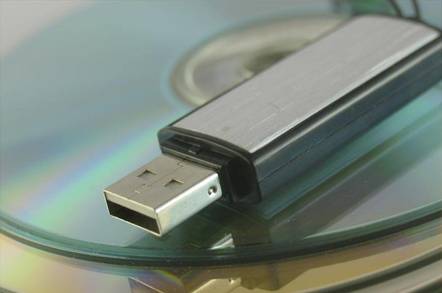 Sun Microsystems this week announced a program to convince customers using Intel-based servers running Microsoft Windows NT to support infrastructure workloads such as web serving to move to its Linux-based Cobalt RaQ or Qube server appliances,
Timothy Prickett Morgan writes
.
Sun hopes to tap into a large customer base, accounting for - possibly - millions of installed servers running Windows NT, which does not necessarily want to move to Windows 2000 Server or Advanced Server, much less future Windows Server.NET releases.
Microsoft retired Windows NT Server 4.0 Enterprise Edition and its Client Access licenses last October, and stopped selling regular editions of Windows NT Server 4.0 in November. While there are several loopholes which allow customers to buy Windows 2000, downgrade to Windows NT, and then upgrade at some future time to Windows 2000, this is probably too much of a hassle for a lot of companies to contemplate, especially now that they are several years more experienced with Web technologies.
Sun is counting on the simplicity of the Cobalt server appliances to be attractive to NT shops, and seems to think that this alone will give it some business. (Sun sold 100,000 Cobalt servers last year, which is a pretty good number, even by Wintel standards.)
But Sun isn't counting on the appeal of simple appliances with a streamlined Linux operating system over a general purpose Windows operating system - and one that is often the victim of viruses and other kinds of attacks from hackers - to get prospective customers' attention.
At the end of February, Sun will launch an NT Upgrade Campaign that will run until June 30 - the end of Sun's fiscal 2002 year - that will give customers discounts of up to 20% on Cobalt RaQ and Qube appliances if they make the jump from NT-based servers.
The NT Upgrade Campaign will offer discounts on Cobalt RaQ XTR appliances, which come with an 850MHz X86-compatible processor, 256 MB of memory, and 60GB of disk capacity. This machine costs $3,299. Discounts will also be available for the Cobalt RaQ 4i, a more modest machine with a 450MHz processor and 20GB of disk, that sells for $1,749 and the RaQ 4r, which is the same machine with 40GB of disk that sells for $2,199.
As the name suggests, these RaQ servers are rack-mounted servers that come equipped with Linux and Apache web servers and other popular infrastructure programs. The Qube servers are designed for regular companies, not service providers, and are used as Internet and intranet web servers. The Business Edition of the Qube server costs $1,499 and has a 300MHz X86-compatible processor, 64 MB of memory, and 40 GB of disk capacity.
It comes with a Sendmail email server, an Apache web server, and a web caching server. The machine also has the Interbase 6, MySQL and Postgres open source databases preinstalled. The Professional Edition of the Qube server has a 450MHz processor, 128MB of memory, and mirrored 40GB disks; it sells for $2,099.
For most customers, the cost of the Cobalt solution, including hardware, will be less than the cost of buying new Intel hardware and upgrading to Windows 2000 from Windows NT.
© ComputerWire.com. All rights reserved.
Sponsored: Learn how to transform your data into a strategic asset for your business by using the cloud to accelerate innovation with NetApp