McData wants Brocade to disable hardware
Going for the jugular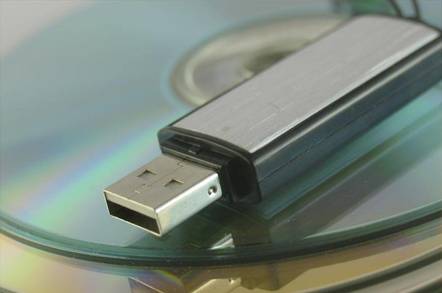 The two giants of SAN switching entered legal combat last week when McData Corp launched a lawsuit apparently aimed at the jugular vein of Brocade Communications Systems, in an effort to blunt a coming assault on its territory,
Tim Stammers and Rik Turner write
.
Alleging a patent infringement, McData says it is determined to force Brocade into disabling key frame filtering functionality within its products, something that could be a major engineering task for its rival company. The suit comes at a critical time for Brocade, and was launched the day after it finally announced that it is poised to ship a key product - its Silkworm 12000 with which it hopes to challenge McData at the high end of the market. That device is already late and Brocade can ill afford to see it slip any further.
The happy synchronicity of the suit, and the fact that a McData spokeswoman said she is "not aware of any plans" to launch suits against other companies also involved in frame filtering such as Rhapsody, Confluence, and Maranti, may suggest that the suit is only a feint or delaying tactic. Brocade suggested as much last week, and said it will fight the action "vigorously." It has however already settled one patent lawsuit from McData out-of-court, with a cross-licensing deal signed in 1998.
McData declined to make any statements about the timing of its action."Obviously law suits take a while to file. I can't comment on whether it [the timing] was a coincidence," the spokeswoman for McData said. McData - a former subsidiary of the famously aggressive EMC Corp - is however playing it to the hilt and has declared that it is after Brocade's blood, and is not prepared to accept damages, or negotiate a licensing deal. "The outcome we're after is disablement of Brocade's products," a spokeswoman for McData said.
That could be very damaging to Brocade. Not only would that involve the SN12000, but also Brocade's SN 38000 mid-range switch, the only shipping hardware from the company to implement the latest 2Gbit version of Fibre Channel. Last week Brocade predicted that these two products will account for 60% of its revenues in its current fiscal quarter.
Frame filtering is an emerging and valuable facility, but the real significance of the lawsuit is in the difficulty of removing it from Brocade's products. Brocade is likely to have implemented it in silicon, as McData has done in its initial implementation of the technology. Brocade was last week unable to confirm whether it has chosen the same route, but admitted that the common factor between the 3800 and the 12000 is the ASIC switching silicon.
"It would delay the SN 12000 by a minimum of six months, unless there's a way of turning off the frame filtering programatically. Otherwise it could be a huge deal," said Arun Taneja, analyst at the Enterprise Storage Group.
Brocade and McData are the two juggernauts of Fibre Channel SAN switching. They have yet to really cross swords, but are set to do so. Each holds around 90% share of their respective markets. For Brocade, that is the market for mid-range switches, and for McData it is the market for high-end large and sophisticated switching devices, known as directors. However Brocade's market is being marginalized. By its own estimates corporate SANs are growing at an average increase of 100 ports per quarter, and as a result its mid-range products are being renamed by some as simply "edge switches."
McData already offers these devices, albeit rather tamely, unveiling 16- and 32-port offerings in the fourth quarter of 2000 but, to date, has cornered only 8% of the midrange market by its own admission. If Brocade is to protect its stronghold there, it too needs to offer an end-to-end solution. A delay to the 12000 will give McData more time to whittle away at Brocade's market share. The device was originally promised to ship last year, and rumors that it was suffering development problems attracted a lot of attention from Wall Street last year. Last week, Brocade dismissed the rumors and said it will ship in this quarter.
As to how serious a challenge Brocade can mount to McData in the director class, Brocade itself is careful not to refer to the 12000 as a director, not least because its architecture is different, essntially comprising of a multiple of smaller boxes joined together (in fact, it is two of the 64-port switch which, in turn, is really four of the 16-port ones on a blade). It clearly will not debut with all the RAS functionality characteristic of true directors but, as the pundit put it, "some customers for Brocade's low-end switches want to stick with the same supplier as they grow, even though true directors have much greater functionality."
Beyond that, the issue is one of OEMs. EMC is still McData's primary customer in that area, say industry sources, with several of the other big players reselling Inrange, so in some sense, if Brocade can leverage its relationships with those other server vendors for its 16-port switches into its higher-end offerings, they might start reselling the 12000 alongside, or even instead of, the Inrange products, giving Brocade greater collective firepower vis-a-vis McData, albeit with a less performant switch.
McData denied the claim of one ComputerWire source that prior to its spin-off from EMC in 2000, it had completed joint research with Brocade. This the source said ended with a divorce settlement that divided up the resulting IP, and barred either side from suing for infringement of patents. McData said this version of events may have resulted from confusion over the April 1998 cross-licensing deal signed with Brocade.
The source said that even it such a joint development deal were signed it would be very unlikely that Brocade would be stupid enough to welch on it. Indeed, he went on, "this is almost a publicity stunt", opining that "McData still have that EMC mentality of putting winning first. They'll do anything to win business."
© ComputerWire.com. All rights reserved.
Sponsored: Learn how to transform your data into a strategic asset for your business by using the cloud to accelerate innovation with NetApp