Vodafone & Orange numbers point to mobile ARPU stability
Very important acronym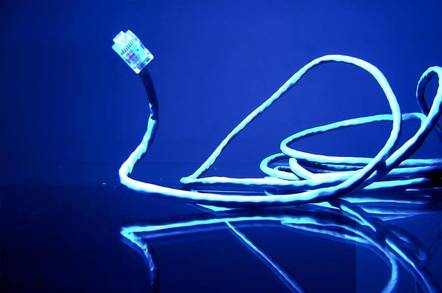 The most important acronym in the mobile industry at the moment is ARPU. All the operators - at least in developed mobile markets - are struggling to push up average revenue per user (ARPU), even at the expense of growth in terms of subscriber numbers.
On Tuesday, Berkshire, UK-based Vodafone Group, the world's largest mobile carrier, and Paris-based Orange SA reported their subscriber numbers and revenue trends, and both reported improving trends in ARPU.
Vodafone claimed to have 99.9 million "proportional" customers and said it added 4.2 million in the fourth quarter of 2002. The blended ARPU remains stable in major markets, said Vodafone, but only when adjusted for seasonal effects. The company added 3.1 million new customers from existing operations, and 1 million from its acquisition of a larger share in Japanese operator J-Phone. Vodafone is also trimming its global prepaid customers, bringing them down to exactly 50% overall, obviously in a move to increase ARPU.
Orange, on the other hand, was reporting revenues alongside customer data. The company reported 2001 revenue up 25% at 15.1bn euros ($13.1bn). For the year it added 8.8 million customers, to take the total to 39.3 million, a 29% increase. In its two major operating territories, France and the UK, it added 3.5 million and 2.7 million respectively.
Current monthly ARPU is £20.50 on Orange and £22.83 on Vodafone.
In the UK, it now claims the second successive quarter of rising ARPU, while in the year ARPU was down across all operations, by around 8% in France, and down around 12.1% in the UK. However, with both aggressively attempting to stall downward ARPU trends, 2002 could really be the year of the rapidly rising ARPU.
In an era when customer growth is king, the operators could be expected to count any registered account, used or unused as an account. When judgment of their business rests on wringing more money out of their subscribers, they need to get rid of the infrequent users or effectively inactive accounts.
So, unsurprisingly, they have both changed the method for measuring active customers, which in itself knocks out customers that generate little revenue, suggesting that both are trying to massage their ARPU figures for the financial community. Orange, for example, said that it could not include 656,000 customers in its numbers, as they didn't meet its conditions for active users.
© Computerwire.com. All rights reserved.
Sponsored: Minds Mastering Machines - Call for papers now open