Logica builds SMS roaming service
Operator Friendly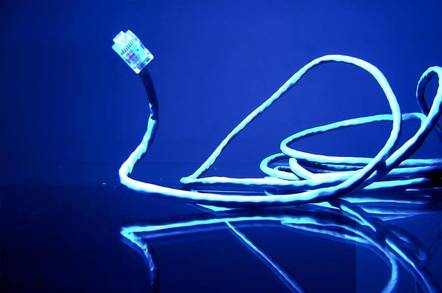 Logica Plc last week sought to polish its credentials as the world's most operator-friendly SMS systems supplier, and announced a service that will take the pain out of organizing and operating SMS roaming deals. The London, UK company's Global Interconnect Network adds a new service dimension to its short message service center (SMSC) and foreign subscriber gateway (FSG) server business, and can also be extended to operators running rival SMS infrastructure.
Roaming between different SMS networks has, according to Logica, consistently helped to drive increased SMS traffic. However, for many of the world's 600 plus mobile operators, pursuing roaming deals, and setting up settlement systems between more than fifteen or 20 other companies is not worthwhile, so Logica has decided to step in and do it for them.
Janet Cohen, head of strategic marketing at Logica's mobile networks unit, stressed that, while Logica does expect to make a margin by acting as go-between "we don't want to compete with operator customers."
Indeed, initially, said Cohen, revenue from the Global Interconnect Network is unlikely to be significant. However, as a catalyst for increasing global SMS traffic, it stands to profit Logica indirectly as well as directly. And, above all, it is a new means by which Logica can cement and widen its operator relationships, at a time when the emergence of new next generation enhanced messaging service (EMS) and multimedia messaging service (MMS) systems is encouraging old rivals from the infrastructure equipment, such as Ericsson and Nokia, to have another stab at contesting the messaging systems market. Market.
Last week in fact, Logica's Global Interconnect Network announcement was almost drowned out by LM Ericsson's announcement that it has win a nine-network deal from Vodafone Group Plc for its MMS systems. A coup for Ericsson by any standards, the deal is also being seen in some quarters as an indicator that Logica, and fellow SMS niche player, CMG, are about to be squeezed out of the market by the mobile network equipment makers who overlooked the original SMS system opportunity in the 1990s. That was a mistake that Nokia and Ericsson are unlikely to make twice, and Ericsson already appears to have brought its extra weight, and in particular its terminal expertise to bear in forcing both CMG and Logica out of the biggest MMS contract to be awarded so far.
"It's not all over until the fat lady sings" was Cohen's sanguine response to this interpretation of events last week. While conceding that Ericsson successfully stole some of her company's thunder with the timing of its news, Cohen noted that not all operators looking for the best technical solution will not be swayed by discounting, and that Logica has its own, non-exclusive relationships with handset makers.
Most of all though, according to Cohen, Logica plans to build on its position as the incumbent messaging systems provider at many operators, and to use the new Global Interconnect Network as a platform for building other "mutually profitable" services for its operator customers. In the future, for instance, Logica plans to market SMS services as an advertising or customer communications service to enterprise customers. "But in partnership with operator, not in competition with them" she stressed.
© Computerwire.com. All rights reserved.
Sponsored: Minds Mastering Machines - Call for papers now open