Proxim and Western create 'wireless powerhouse'
Merger of equals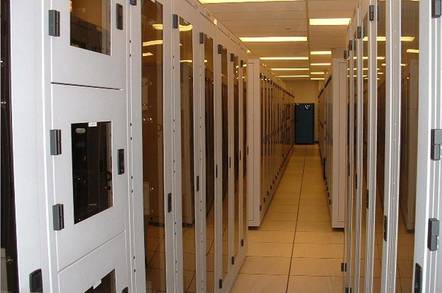 In a rare genuine merger of equals, two Sunnyvale, California-based companies, Proxim Inc and Western Multiplex Corp, are joining forces to create a wireless equipment maker spanning across local and wide area networks -
Patrick O'Brien writes
.
Under the terms of the deal, Western Multiplex will swap 1.8896 of its shares for each share of Proxim. Though this means paying a slight premium, in effect both sets of shareholders will own approximately 50% each of the combined company.
It will retain the Proxim name and the Nasdaq ticker symbol PROX. Western Multiplex's chairman and CEO Jonathan Zakin will head up the company, with Proxim's chairman and CEO David King becoming president and COO. Proxim's CFO Keith Glover will retain his position.
Proxim develops wireless LAN systems on Home RF, 802.11b, and most recently the higher specification 802.11a technology. Western Multiplex is hoping to be able to link Proxim's "last blink" equipment to its own fixed-wireless point-to-point and point-to-multipoint equipment, with the development of its "neighborhood concentrator" to create what Zakin described as a "worldwide infrastructure powerhouse."
In a conference call, King said the merger will enable it to exploit the enterprise and government institution customer list of Western Multiplex, as well as attempt to sell 802.11a products to its service provider customers, which he believes are looking to provide in-building distribution. Wireless operators, he claimed, were all looking to see how 802.11 could complement their services.
Zakin said that the new higher speed 802.11a products, which Proxim claims to have been the first company to ship, "provide an opportunity to play in the low end of the WAN area."
Although it said it was too early to quantify cost savings, the most obvious ones to be made were in facilities and administration. There was no significant overlap of products, and little or no loss of revenue. The deal would be accretive from the third quarter of 2002, the first quarter in which its financials are united.
Both companies struggled in 2001. Despite being in the high growth market wireless LANs, Proxim still managed to crash its revenues down to $16.1m in its most recent September 01 quarter from $33.6m in its December 2000 quarter, diving from the black to the red. Western Multiplex had a similar if slightly less dramatic fall, burning cash to finish the September '01 quarter with only $9.5m left.
However, there is no guarantee that the merger will go ahead, and it should be remembered that both of these companies that are seeking solace in each other have been jilted before.
Almost exactly a year ago, Adaptive Broadband Corp halted a merger with Western Multiplex, blaming weakness in the fixed-wireless market. In March 2001, Proxim and Netopia agreed to call off their merger when their stocks fell sharply after Intel withdrew support for Home RF 2.0 technology, of which Proxim was a major cheerleader.
Another benefit of the merger is that Ripplewood Holdings LLC the majority owner of Western Multiplex will be able to sell its stake with less disruption to the company's share price. In the conference call, Zakin denied that this was a driver behind the deal.
© ComputerWire.com. All rights reserved.
Sponsored: Learn how to transform your data into a strategic asset for your business by using the cloud to accelerate innovation with NetApp