VoIP enters the mainstream
Plateau of productivity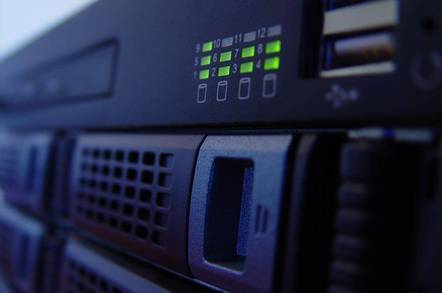 IP telephony is becoming a viable proposition for mainstream enterprise users, according to Cisco Systems, which says recent customer wins and market research demonstrate its leadership in the market.
According to Synergy Research, in the third quarter Cisco shipped more than 50 per cent of the total VoIP ports (equivalent telephone lines) and more than 50 per cent of the total VoIP equipment, measured by revenue. 3Com is strong in the small business segment, with Sonet and Clarent vying with Cisco for leadership in segments of the service provider market.
The market for desktop IP telephony (which includes IP phones, call managers and converged PBXs but not enterprise VoIP gateways or service provider kit) was worth $98 million throughout EMEA. Synergy estimates $52 million of these sales came in the UK, and it projects yearly growth in the market of between 50-60 per cent, a figure Cisco describes as "conservative".
Tim Stone, Cisco's marketing manager for voice solutions, said references from early adopters trialing the technology had help to sell it to more mainstream customers, such as Surrey Council, York's accident and emergency service and Lloyd's, the London-based insurance market.
Lloyd's expects it and its customers will save £4 million over the next four years with the roll-out of a 2,500 user, £1.4 million VoIP system, which began in October. The savings come through reduced phone bills and better use of Lloyd's data network. The City of Houston plans to deploy over 25,000 Cisco IP phones throughout its city offices by July 2002 and expects to save $5.4 million annually.
As well as reduced cost of ownership, IP telephony offers the potential to gain competitive advantage through the introduction of new services and application, which are now coming on stream.
Reliability and quality of service concerns, which along with long sales cycles for traditional PBX systems, have meant the market has been slower to develop than initial vendor hype suggested, have largely been addressed.
The market is moving out of the "through of disillusionment", which is good news for Cisco because sales of IP Telephony kit allow it to sell more routers, switches and IP telephony applications, such as unified messaging. This makes voice a key market for the networking giant.
To date, Cisco has shipped more than 500,000 IP phones and more than 6,000,000 VoIP ports. ®
Related stories
IP Telephony poised to take off, at last
Cisco beefs up VoIP portfolio
Voice over DSL: good for slashing your phone bill?
Europe gets first big cable VoIP rollout
BTClick unveils VOIP helpline
Sponsored: Learn how to transform your data into a strategic asset for your business by using the cloud to accelerate innovation with NetApp