Tide turns against HP-Compaq merger
Packard Foundation votes No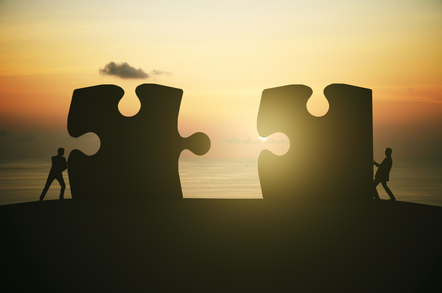 The Packard Foundation, which holds around ten per cent of HP stock, has decided to vote against the proposed merger with Compaq. Friday's vote was largely a formality - David W Packard had already indicated his intention to persuade the Foundation to oppose the deal.
So with the momentum ebbing away from the merger, Fiorina is left to persuade the institutional investors who own most of the 82 per cent of HP voting stock that hasn't committed either way that the merged HPaq is a sound long-term investment.
Perhaps it's time for some new tactics. Recent weeks have seen HP's corporate team fail to articulate their reasons for the merger and efforts to portray Hewlett Jr as a self-indulgent, plutocratic dilettante surely only helped unite the old school against the current management.
Carly Fiorina hasn't played her strongest card yet, probably because it isn't very nice. In fact it's the equivalent of a 'dirty bomb'. She could argue that with a precipitous technology recession consolidation is inevitable, and that merging with Compaq simply makes for one less competitor. A consequence of this argument is that deep staff cuts will be inevitable, much deeper that the 15,000 already suggested. This isn't likely to go down at well with the staff - especially when the senior management team swinging the axe will pocket over $50 million in personal bonuses. But the brutal truth is that the deal makers right now aren't HP staff, but the institutional investors.
And we'd say that introducing the terror factor has been Fiorina's biggest contribution to changing HP's corporate culture.
About a year ago, when we were beetling around Cupertino late at night, we noticed that the lights were burning at the HP offices, and the car parks were half full. What's this all about, we wondered?
"It's the re-org," we were told. "It's taking up everybody's time."
This much time?
"Not really. Staff are too scared to be seen leaving early." ®
Sponsored: Minds Mastering Machines - Call for papers now open