Hutchison signs 3G leasing deal with mmO2
3G Leapfrog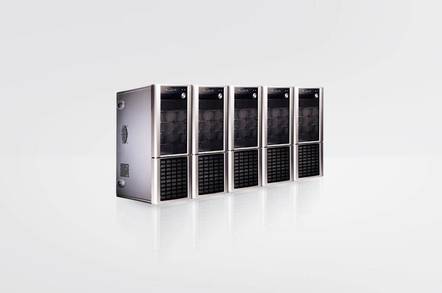 Hutchison 3G, the UK's newest and smallest mobile operator, has signed a network leasing deal with BT Cellnet (the UK side of mmO2) to enable a roll-out its 3G network three months earlier than rivals.
The deal, worth a few million in the first year and then tens of millions the year after, according to a BT spokesman, will see Hutchison pay through several per-minute tariffs while the company builds its own network.
By leasing BT's network, Hutchison will be able to meet its proposed launch date for 3G services of "the second-half of 2002", although this really means September. Since all the other 3G licence holders have declared their intention to not launch until early 2003, this effectively gives Hutchison three months to get its foot in the door. At the momentHutchison is not exactly at the forefront of consumers' lips.
BT's network covers 86 per cent of the UK, but Hutchison is signed up to cover only 20 per cent initially. Its plan is to target big cities with its service and then work outwards.
Hutchison was widely thought to have readied a UK deal with Vodafone over 3G networks (both Vodafone and BT were obliged to offer Hutchison terms and Vodafone has a network sharing agreement with the company in Sweden). But Hutchison denies that this was ever the case. Hutchison refuses to rule out a future contract with Vodafone, although it is now unlikely. ®
Related Stories
NEC kick-starts Hutchison 3G UK campaign
Now it's Vodafone's turn to do a 3G link-up
Orange takes bronze in 3G race
Hutchison picks Moto for 3G phones
Hutchison starts hyping its 3G vision
Sponsored: Minds Mastering Machines - Call for papers now open