StorageTek feeds TimberWolf
Quantum supports ValuSmart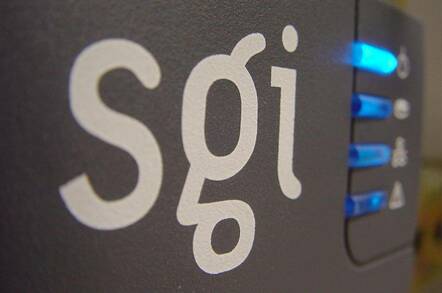 Tape news StorageTek has beefed up its high-end TimberWolf 9710 tape libraries by adding support for the recently-released T9840B tape drive, as well as SDLT drives. The company says T9840B is one of the speediest drives around, allowing a transfer rate of up to 19MB per second.
This nearly doubles TimberWolf's previous 10MB transfer speed when it shipped with T9840A and DLT 7000 tape drives. The T9840B option is available with either SCSI or native fibre channel interfaces and is backwardly compatible with its T9840A sibling.
The SDLT option will allow for scalability of nearly 65GB in the library, tripling the existing DLT 7000 capacity, while remaining backwardly compatible. Both options will be available from December 1, but they're gonna cost you: the cheaper SDLT solution starts at $11,500, while T9840B goods get going from $33,000.
Quantum
In other tape news, Quantum has added Benchmark Storage Innovations' ValuSmart Tape 80 to its PowerStor L200 and L500 tape libraries, which it says is DLTtape's first ever half-high, 5.25-inch form factor.
The ValuSmart Tape offers 80GB compressed capacity (presumably 40GB native) and a 6MB per second transfer rate. It's read-compatible with DLT1, DLT4000 and utilises DLTtape IV media. Libraries supporting the tape are available immediately starting at $5495.
The storage vendor, currently locked up in lawsuits with media vendor Imation, has posted a detailed question and answer series on its site providing information about the increasingly heated battle.
It even launched an ad campaign recently attempting to pursuade the public not to buy unqualified tape media, which is what Imation has been granted leave to do by the courts. ®
Related Stories
Travan stretches roadmap to 40GB
Sony tries to take its tape mainstream
SAN sanity, TCO parity
Sponsored: Learn how to transform your data into a strategic asset for your business by using the cloud to accelerate innovation with NetApp