NEC kick-starts Hutchison 3G UK campaign
Handsets available Q3 next year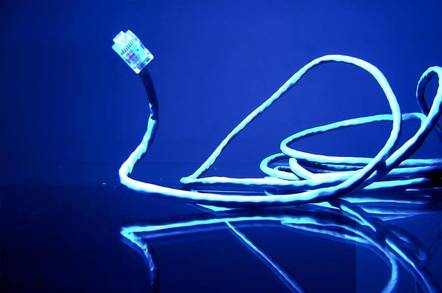 Japanese mobile manufacturer NEC may kick-start the European 3G revolution from the third-quarter next year when it releases a dual-mode 3G phone, which works over the existing infrastructure as well as allowing next-generation features likes video.
Interestingly, NEC has publicly announced it will supply the Hutchison group first, raising the possibility that it will be Hutchison 3G - the least known and least established of all the UK 3G licence holders - which is first to market with a 3G service.
The dual-mode phone is an essential bridging phone between today's infrastructure and the next-generation UMTS technology, which requires operators to install new equipment and new masts all over the country.
So far, only Japan has a commercial (and limited) 3G service in operation - and that was after a six-month delay. Meanwhile, first Vodafone, then Orange, then One2One have put back their European 3G launch dates to 2003 from late 2002. mmO2 is expected to follow suit soon.
This leaves just Hutchison 3G - which has been awfully reticent following its early bout of over-hyping (Quake on a phone) in July this year. The company keeps promising us exciting details but has not come up with the goods yet. It has said in the past that it hopes to break into the market early - making up for its lack of awareness in the UK by leapfrogging the established players - but with the NEC phones, this may become more than just brave words.
An NEC spokesman confirmed that Hutchison was the only UK operator that has ordered the phones. At the beginning of the month, Hutchison announced a deal with NEC for over one million dual-mode and 3G phones, although without attaching a figure.
At the time, it said the phones would arrive in the fourth quarter. NEC is now shipping them earlier than expected, although not as early as the FT reported this morning. This deal adds to an earlier £200 million three-year deal made between Hutchison and NEC in April to supply and service its entire 3G infrastructure in the UK - starting from the middle of next year.
Big NEC partner BT told us that it hadn't signed a phone deal yet and that it was waiting for a "viable market" for 3G before it launched its service.
As in Japan, the new phones - unnamed at this moment - will come in various versions incorporating Web browsers, video cameras etc.
It's not all home sailing though: NEC 3G phones still have a lot of issues. They are too bulky at the moment and the battery lasts for only very short periods when running hi-tech applications like video.
And just today, NTT DoCoMo (the people running the 3G network in Japan) announced that 1,500 NEC N2002 phones have had to be recalled after its settings and data were erased if certain Web sites were visited.
An NEC spokesman downplayed the problem when we spoke to him, saying it was "only a small software glitch" and the 1,500 represent only a small proportion of the "hundreds upon thousands" of phones it had supplied NTT DoCoMo. ®
Related Link
Related Stories
Now it's Vodafone's turn to do a 3G link-up
Orange takes bronze in 3G race
Hutchison picks Moto for 3G phones
Hutchison starts hyping its 3G vision
Sponsored: Minds Mastering Machines - Call for papers now open