What feud? HP boss turns on media
The Ragged Trousered Financialist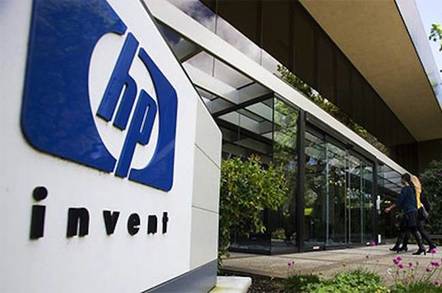 Lazy reporting is to blame for the tepid reaction to the HP-Compaq merger, HP boss Carly Fiorina told staff yesterday.
There are no feuds, and the portrayal of the merger as new money vs old is a figment of reporters' imaginations.
"Most of the media, especially here in the Bay Area, is positioning the merger with Compaq and the recent actions by Walter Hewlett and David Packard as a fight between the past and the future -- between the Hewlett-Packard of our co-founders and the future that we're trying so hard to position ourselves to achieve.
"I absolutely refuse to accept this line of reasoning. And frankly, I get frustrated when I see lazy reporting on complicated issues. It is far easier to dream up a feud that doesn't exist than to research complex, far-reaching, industry-changing business concepts," she wrote in memo to staff, which you can read here, courtesy of the San Jose Mercury.
A feud that doesn't exist? A bit rich perhaps, after board-level sources at HP and Compaq have smeared the sons of HP's founders in recent days as mad, bad and dangerous to know.
"Sometimes the best way to move forward in times like these is to just keep putting one foot in front of the other," writes Carly.
And then putting one foot firmly in the mouth.
However customers seem unfazed. According to 1400 British HP and Compaq customers of British distie WStore, 76 per cent responded positively to the merger, with only 15 per cent saying they'd consider dropping either HP or Compaq.
In a Register survey in September is association with Tom's MetaFacts Forum, 40 per cent viewed the merger negatively, while 24 per cent thought it was a good move. Although the impact on buying patterns was similar.®
Sponsored: Minds Mastering Machines - Call for papers now open