Oftel tries to look brave criticising mobile companies
Winged watchdog's bark worse than its bite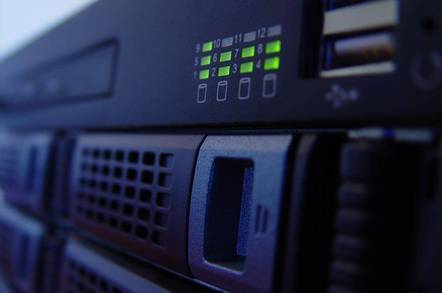 The winged watchdog Oftel has put out a press release this morning lambasting UK mobile operators for charging more than double other European operators in roaming charges.
So what's it going to do about it? Big fines? New legislation? Extra restrictions? No, nothing. It has instead produced a little pamphlet for UK users suggesting things like: text message rather than call when abroad, swap your SIM card when abroad.
We smelt a rat. And sure enough a thorough review of the telco watchdog's official report into mobile charges demonstrates that in virtually every area apart from someone from the UK using a PRE-PAY mobile phone to RECEIVE calls while ABROAD, us in the UK are getting a better deal than our European counterparts.
It seems Oftel has picked the one negative aspect in an extensive report and made it the focal point of its release just so that it looks strong and powerful and, who knows, ought to take a leading part in the new super-watchdog Ofcom. (Plus, of course, Oftel's angle is the sole aspect that has been reproduced by media outlets.)
Yes, we are paying more than double in some cases to use a pre-pay phone to receive calls in Europe, and even though UK mobile companies have made their intention quite clear that they want to move people off pre-pay and onto contracts, this needs to be looked at.
However, we are the cheapest if you are looking at post-pay. We are ahead of other European countries in that, as a whole, we are paying less to run a mobile phone.
Maybe Oftel chose to big up its criticism of mobile companies so people like ourselves would not draw attention to Table 2.4 in the report: "Percentage change in price levels between February 2001 and August 2001". In this, the UK has seen phone charges go UP by 9 per cent. Sweden has gone up one per cent; everyone else's charges have gone down. France by 18 per cent.
Table 2.5: Cost of mobile services (best of post and pre-pay packages, cost of handset excluded). The UK comes out the cheapest. By one-and-a-half times in most cases.
Shouldn't Oftel be slapping itself on the back for a job well done rather than trying to find something to criticise mobile companies about? No. But then it's job is to provide an unbiased view of the markets that it regulates. ®
Related Links
Oftel press release
Oftel's mobile report
Sponsored: Learn how to transform your data into a strategic asset for your business by using the cloud to accelerate innovation with NetApp