WLANs hit 22Mbps
Not quite 802.11g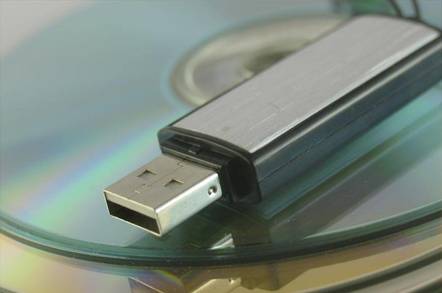 Buffalo Technology recently announced a range of 802.11b-based WLAN (Wireless LAN) products that allow a theoretical transfer rate of up to 22Mbps.
This is twice the transfer rate of regular 11Mbps 802.11b products. The range is the first to ship based on Texas Instruments' (TI) ACX100 chipset.
Buffalo, a subsidiary of Japan-based Melco, will release a range of wireless Access Points (or base station) and PCMCIA-based network interface cards later this month, complementing the company's existing family of AirStation WLAN products.
TI's ACX100 is a single-chip wireless LAN medium access controller (MAC) with an integrated 802.11b WLAN-compliant spread spectrum baseband processor. Using TI's PBCC (Packet Binary Convolution Coding) modulation to significantly improve its performance, it is able to provide a 22Mbps transfer rate (in the 2.4GHz spectrum) and up to 70 per cent more area coverage than existing 802.11b products.
TI released the chipset in June, following the IEEE 802.11 working group's decision to pursue Intersil's OFDM (Orthogonal Frequency Division Multiplexing) modulation, instead of TI's competing PBCC technology, for ratification in the 802.11g standard (the next generation WLAN standard following 802.11b and on the path to 802.11a). Due to excessive delays, exacerbated by the September 11 disaster, the group has yet to ratify Intersil's technology, although it is hoped this will happen this month.
TI worked hard to make ACX100 the first deployable high rate technology in the 2.4GHz spectrum, which Buffalo has now confirmed with its AirStation product. This is a small victory for TI after its snubbing by the IEEE on 802.11g - a product has yet to ship featuring Intersil's OFDM technology.
Buffalo's new products, which are fully compatible with existing 802.11b networks, are targeted at the SME and upper range SOHO market. Pricing has not yet been set for the European market, although the base station products are expected to range from £200 to £250, while client devices should start at about £100.
It also has PCI and ISA bus options available via adapters for desktop PCs, as well as a USB adapter. ®
Related Stories
Bluetooth gives bite to high speed wireless network
100Mbps - long range wireless through wind, rain, snow
Rocky road to wireless networking nirvana
Intel to ship 802.11a wireless LAN kit in 2002
Related Links
Buffalo's Press Release
TI's 802.11 Wireless LAN Overview
Sponsored: Learn how to transform your data into a strategic asset for your business by using the cloud to accelerate innovation with NetApp