Intel caches in on file transfer
Share and Learn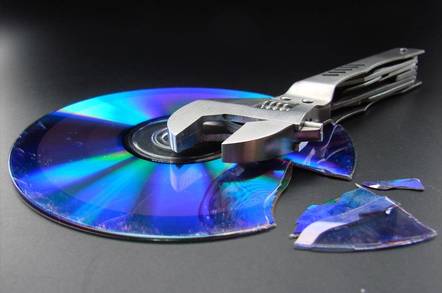 Intel is to commercialise a peer-to-peer application developed inhouse for file sharing. Called Share and Learn, the technology shares bandwidth-hungry multimedia files and boost file transfers between seven and ten times.
Intel claims this is more effective than conventional caching or content distribution technologies. Share and Learn was developed by Intel shortly after Napster appeared and works in much the same way. The P2P application can also be used for software distribution or for client backups.
Doug Busch, Intel's director of information technology, said the company developed the technology in-house after evaluating server-based caching and content distribution technologies.
Intel has many small offices with few users so the P2P app was a neater solution to the problem in its case, though Busch readily concedes it wasn't a universal solution.
Busch, who implements Intel's strategy internally mentioned the P2P app during a presentation on the technologies the company can improve its business.
Intel is moving towards being a 100 per cent e-corporation so XML and RossettaNet are high on Bosch's agenda, along with dull but worthy stuff such as supply chain management and enterprise applications. Wireless networking and notepads (used by 65 per cent of staff) are also important.
Busch is much more luke-warm on 3G and GPRS because of: the difficulty of rolling it out in ubiquitous deployment; quality of service concerns; and doubts about what the access cost structure might be.
He is much more positive about Linux which he estimates has saved Intel $200m since Chipzilla decided to make the open source OS for its scientific platform two years ago, replacing RISC machines.
Savings have come from price/performance advantages, reduced software licensing and maintenance costs, Busch told us. ®