Bluetooth gives bite to high speed wireless network
Net access at 384Kbps, range of up to 100m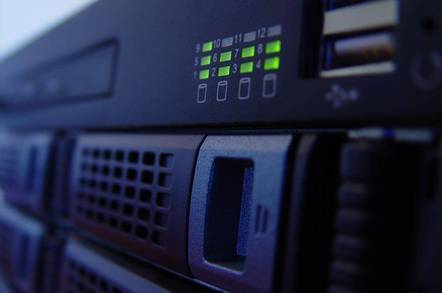 A high speed urban wireless network based on Bluetooth is launching this week in Manchester.
Speedwave, which its developers said is a world first, will offer Internet access at around 384Kbps at ranges of up to 100 metres from sites in the network, and is been built in preparation for next year's Commonwealth Games.
Bluetooth is commonly thought of as a short-range wireless technology and the distance boost comes from using high gain antenna from Swedish firm Blue2Space.
Blue2Link devices (a combined Web server, aerial and microprocessor from Blue2Space) form the main access point to the Speedwave network from connected sites. There'll be to two or three access points in each site.
The pilot program (which begins this week at the Weston Building of the Manchester Conference Centre) will be completed in 2002, after which Speedwave will be rolled out to 70 sites (hotels, airports and coffee shops) across Manchester.
Phillip Coen, managing director of Netario, which is developing and integrating Speedwave, said access to the network would be offered through either a corporate subscription or on a "pay as you go basis" to the public.
As well as high speed Internet access, Internet telephony will be introduced in around six months time. Wireless closed circuit TV is also slated for delivery.
Coen said he decided to build the network using Bluetooth, rather than 802.11b wireless LANS, because of a number of advantages.
Bluetooth is supported by Palm Pilot and mobile phones, it uses less power, supports three voice channels and has better security than 802.11b, Coen said.
Netario is working with Compaq (for Bluetooth Compaq Flash), TDK and Palm as suppliers of client devices, and Kingston, JANET and Atlantic Telecom for connectivity. It hopes to build networks similar to Speedwave in 13 UK cities and in five further continental towns. ®
Related Stories
Rocky road to wireless networking nirvana
Palm m525 to boast built-in Bluetooth
Secure the Wireless Network firmware
Microsoft turns the drill on Bluetooth
We're backing Bluetooth, Intel reiterates
Bluetooth demos flop at CeBit
Bluetooth not vapourware, survey shocker
Sponsored: Minds Mastering Machines - Call for papers now open