Brocade flips 2Gbps FC switch
Intelligent fabric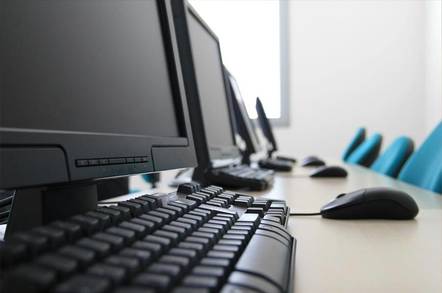 Brocade has announced the first in a range of products designed for 2Gbps Fibre Channel storage area networks.
The 16-port SilkWorm 3800 Enterprise Fabric Switch is the first implementation of the Brocade Intelligent Fabric Services Architecture, which is designed to enhance the manageability, availability, and security of networked storage. Brocade said that 64- and 128-port fabric switches will available shortly to OEM partners. Backward compatibility with 1Gbps switches is promised.
Several fibre channel vendors, including QLogic, McData and Gadzoox, unveiled 2Gbps switches at the Storage Networking World conference in Orlando today.
The development comes as Fibre Channel vendors cast at anxious eye over their shoulders at the forthcoming arrival of iSCSI interfaces (an IETF standard due early next year) which will make it easier to carry storage traffic over Ethernet networks.
Using Ethernet as a switching fabric promises to lower the costs of building storage networks as it makes use of cheaper hardware and applies widely understood Ethernet skills to the problem. Early deployments of iSCSI technology are expected in the second half of next year.
Paul Trowbridge, marketing manager at Brocade, told us that there was "a lot of noise" about iSCSI from the likes of Intel and Cisco, but people will continue to invest in Fibre Channel in the data centre.
"People can't award to wait for iSCSI, which has an unproven effect on other network traffic," said Trowbridge, who added that Fibre Channel will remain the mainstay of the enterprise data centre for "three to four" years. ®
Related Stories
Sayanora to SAN Squabbles
SAN sanity, TCO parity
Intel lays out network stall
Sponsored: Minds Mastering Machines - Call for papers now open