EMC isn't major competition anymore – IBM
'Losing traction, losing ground'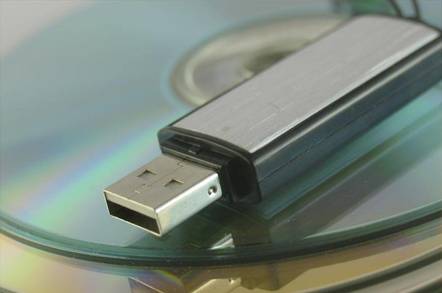 Dietmar Wendt, IBM's Vice President of Storage Solutions in EMEA, came to the IT-Analysis.com offices to tell us how IBM storage is back in business. The story is one of hard work and new strategies. But have the old problems disappeared - and is EMC really no competition?
Can you tell us how IBM is doing in the storage marketplace?
In the last quarter of last year we released a number of products that have given us quite a boost. LTO, the Linear Tape Open Ultrium, has gone down very well and our NAS product suite is gaining great interest. IBM has very much altered its storage offerings of late to become much more of a solution sale. Nowadays we can offer everything from storage management products to outsourced storage and we're ramping up our departments as a result of the success of this. Over the past year we have doubled our sales and technical resources - things are looking very good.
It's about time. IBM lost its storage footing rather severely for a few years didn't it?
I have to admit we did lose our footing and it's taken us some time to turn things around and get the functionality up to speed. But now we have a very strong offering and are pushing very hard into new markets with our solutions.
So who do you see as the competition?
From a market perspective EMC has the biggest market share but, to be honest, I'm not too worried about them right now. HDS is the company that we are watching. IBM and HDS are hammering EMC at present and I have to keep my eye on them as a priority. HDS is the big competitor nowadays.
Isn't that just a marketing story that IBM and HDS have cooked up to sideline EMC? It doesn't sound very realistic.
No that isn't the case at all. If you look at the large accounts, Deutsche Bank, Daimler Chrysler, it's all changed. EMC is not there anymore. EMC is losing traction and losing ground. And it's not because of its technology. The problem with EMC is the strategy. The pricing is out of line with the market, the products are not as open as the rest of the solutions out there and customers have had enough. As far as IBM is concerned EMC is not on the radar anymore; we now have our Shark product up to scratch and we are making lots of wins with this.
So does that mean that IBM wouldn't buy EMC if the opportunity came up - which could be soon looking at its share price?
No I don't think EMC would be our first choice at all. For starters, I doubt we could do something like that because of competitive issues. But aside from that, EMC's strategy is so far removed from IBM's it would be a headache we could do without. EMC is basically a disk provider with proprietary software. IBM is far more than that, we are all about managing storage and systems and we embrace openness.
Isn't that a bit harsh on EMC. It invests very heavily in many of the standards organisations, like SNIA. So surely it is moving towards far more open storage solutions?
Yes EMC is participating in SNIA, and it is helping create standards - but it doesn't take them back to its own products. EMC needs to wake up and see how the world is changing. Organisations large and small want to build open systems that save them money and EMC doesn't offer that kind of proposition.
Okay, so tell us about Compaq/HP. Compaq is/was the world's largest storage vendor, according to stats, so what will the HP acquisition of Compaq mean for you? It strikes me that this gives the firm some strong offerings. HDS hardware for the high end, Compaq hardware for the low-end, and a comprehensive systems management suite. How will you cope with that?
I'll be perfectly honest with you and say I don't know how we will react to HP because I don't know what they're going to do yet. And I don't think HP knows what it's going to do yet. My immediate thoughts would be that this acquisition just gives us more time to assert our authority on the market - it will slow HP down. And anyway, even together, this pair would not have the expansive portfolio of solutions that IBM can offer.
But HP has been buying up storage companies recently like they're going out of fashion. It looks to me like they are taking storage very seriously indeed.
This is true but I see no sign of HP actually integrating these products and that's what customers need. HP hasn't managed to penetrate the open, heterogeneous server space yet anyway, which is where we see massive growth over the next few years. Certainly it's very strong on its own boxes but outside of that I don't see it as much of a threat at present.
But you say that HDS is a big threat to you?
I think HDS is the major competitor yes.
So how will you keep HDS at bay?
HDS has one significant disadvantage in that it doesn't yet play the whole market. In Germany, for instance, its offices aren't very large and we can easily outdo it in regions like this. The other problem it has is that its products aren't startling. They are decent products but they aren't enough to make people really sit up, take notice and buy. Having said that though, Lightning did cause us a few problems. Overall we are still making contract wins over HDS and we expect that to continue, same with EMC.
HDS has some very good partners though. What is IBM doing in this respect?
I'm doing about 70 per cent of my business through partners. I'm a big believer in partners. I have a plan of continuous investment in the resellers and, unlike many storage companies out there, we stay loyal to the partners. We don't steal the big contracts from them, we provide them with major contracts and make sure that everyone stays happy. A happy reseller is good business for IBM.
Will they help prop up revenues through this economic climate?
I'm not sure that we have such a bad climate to be honest with you. We've not seen much of a slowdown at all and in fact had been predicting very strong growth. The political climate, following the atrocities of September 11th, is the big issue right now - as people wait to see what's going to happen - but we don't expect anything too bad. I did see a bit of a stutter for a couple of weeks but it's coming back online now. We continue to see a lot of activity.
Organisations might be feeling the pinch a bit but that means they want to talk to us about cost savings and we have some very good solutions for that. Harsh economic climates just mean a different focus for organisations, it doesn't mean that they don't want to buy solutions, just that they have different problems that need solved.
© IT-Analysis.com. All rights reserved.
Sponsored: Learn how to transform your data into a strategic asset for your business by using the cloud to accelerate innovation with NetApp