Ericssony hangs up on Microsoft?
Wireless joint venture in doubt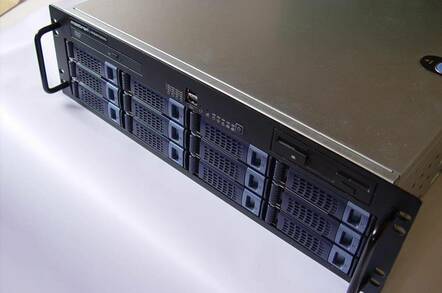 Sony and Microsoft have only been competing in the phone business for four days, but the Japanese giant's deep and long-standing antipathy towards The Beast may already have claimed its first casualty.
According to Swedish newspaper Dagens Industri, a reliable advanced source of Ericsson leaks in the past, Ericsson is rethinking its joint wireless venture with The Beast, Ericsson Microsoft Mobile Venture AB. Ericsson and Sony pooled their mobile phones divisions in a joint company that officially began business on Monday, and inherited the Microsoft JV.
EM-Mobile Venture is a key part of Redmond's wireless strategy, given its continuing lack of success in persuading the major handset manufacturers to buy into its OS platform. Microsoft has been touting its Stinger platform to handset manufacturers, including Sony, without signing a major player so far. (The number one Nokia manufacturer, and the other two major players Siemens and Motorola, rumoured to be in tie-up talks, are proceeding full pelt with Symbian-based phones and cheaper models that incorporate Java).
The result of the Ericsson-Microsoft tie up has been Moso, a PIM application that ties into Microsoft Exchange servers, and it's won a steady trickle of licensees including Vodafone.
But Sony has integration ideas of its own, and has been experimenting with linking its iMode cellphones to its PS2 games console in Japan, for example.
"You have a great thought!" runs the Moso blurb on the EM-Mobile Venture site. "You want to share it with someone. But something happens and it disappears."
Indeed. ®
Related Stories
Sony boss - Microsoft has lost it
Sony, Ericsson create 800lb phone gorilla
MS scores Ericsson deal over wireless browser, BackOffice
Sponsored: Minds Mastering Machines - Call for papers now open