Dell readies M40 Mobile Workstation
Nvidia Quadro 2 Go takes Dell into new notebook market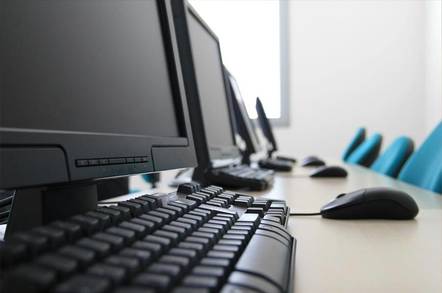 Exclusive Dell is moving into the mobile workstation market - such as it is - with a notebook based on Nvidia's Quadro 2 Go graphics chip, The Register has learned.
The machine, to be called the Mobile Precision Workstation M40 - a name intended to play off Dell's workstation line rather than its portable line-up - is essentially a Latitude C810 with a Quadro 2 Go chip rather than a GeForce 2 Go. And apart from the name on the box, the M40 differs from the C810 with a unique ID on BIOS start-up screen.
Sources close to the company tell us the M40 will ship with a 1.13GHz 0.13 micron Mobile Pentium III-M (aka Tualatin), a full complement of 512MB of PC133 SDRAM, 48GB 5400rpm ATA-100 hard drive, 15in 1600x1200 TFT LCD and a 6x/4x DVD/CD-RW drive. The machine will run Windows 2000.
Dell has certified its first mobile workstation to run with various key high-end graphics packages, including Maya, AutoCAD, 3D Studio Mac and SoftImage 3D.
The M40 is scheduled to ship on 22 October - just ahead of the Windows XP launch, suggesting perhaps that XP isn't yet ready for the notebook arena (or at least the mobile workstation space) - and will be offered as a single specification only. ®
Sponsored: Learn how to transform your data into a strategic asset for your business by using the cloud to accelerate innovation with NetApp