Sun goes the whole Enchilada
Sun Fire 240R specs leaked to El Reg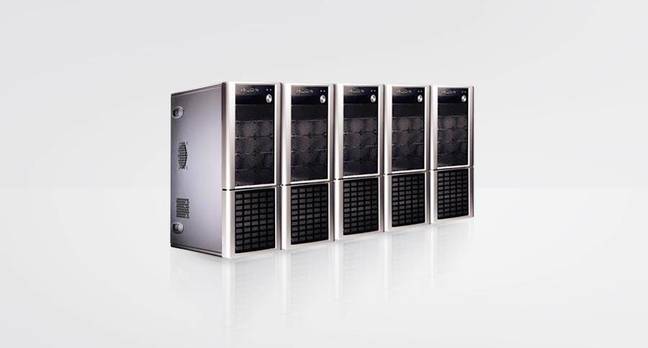 Details of the proposed specification of a Solaris system featuring an appliance-optimised version of Sun Microsystems' UltraSPARC III processor have been leaked to El Reg.
Enchilada, a two-way multiprocessor Solaris system based on the UltraSPARC IIIi (Jalapeno) processor, will become a cornerstone of Sun's low-end multiprocessor strategy to fend off the threat posed by Intel against lower-end RISC machines. The boxen can be considered as the follow on from Sun's Netra range of UltraSPARC II-based servers, and will probably be christened Sun Fire 240R on release (though this can change, especially after a Reg article).
When we first wrote about Jalapeno, we speculated that it might have a few price/performance boasts up its sleeve. Indeed such is the case with the inclusion of NUMA (Non-Uniform Memory Access) on the machine, which enable it to handle non-uniform memory accesses that allow Solaris 8 to take advantage of the CPU's multi-processing and multi-threading features.
Enchilada systems, which come as either a two processor rack-mounted server or a tower workstation, are planned to feature either a 950MHz or 1.2GHz Jalapeno processor with 1MB of Level 2 cache, far less than features in midrange servers. The processor speed is less (at least on entry) than the 1.4GHz copper whoppers using a 0.13 micro fabrication process from Texas Instruments that industry sources have previously predicted Jalapeno might feature.
The memory technology used will feature two D-RDRAM channels per CPU, our leak suggests, and memory capacity will be either 256MB to 2GB per CPU or 512MB to 4GB per CPU. I/O expansion will be through four 64-bit, 33MHz PCI slots.
What we don't know is when the wonderfully named Enchilada (we're keen on the fine country of Mexico) will arrive. However Computergram has reported that Enchilada systems will be "in the field" during the first half of 2002, and are to be followed up by four-way "Chalupa" entry Solaris servers, which will also feature Jalapeno. ®
Related Stories
Sun primes Jalapeno as McKinley killer
Sun Hardware Roadmaps rain on The Reg
Sun shows off mainframe chasing 106 chip StarCat
Sun declares war on TPC benchmarks
Sponsored: Fast data protection ROI?