Cisco intros mid-range optical routers
Routy tooty, shake your booty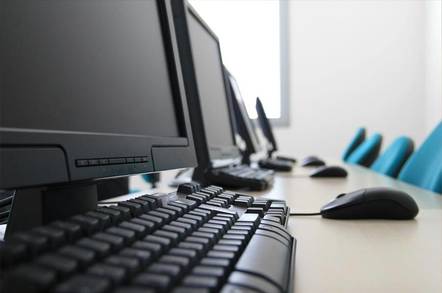 Cisco has launched a range of optical routers aimed at reviving its flatlining service provider services business.
The Cisco 7300 Series Internet Router and enhancements to the Cisco 7600 Series Internet Router are designed to offer multi-protocol routing capability at optical speeds.
As part of the Cisco 7000 family of routers, these mid-range routers are designed to allow the delivery of multiple, simultaneous applications, such as voice over IP, virtual private networks (VPN), content recognition and switching, on the same platform.
Cisco is positioning the routers as key products for building lucrative services. It hopes sales of the kit will kick start spending in the service provider part of its business, which has been hit by a heavy fall in spending this year which has hit the networking giant's bottom line.
The Cisco 7603 has a forwarding rate of 15 Million packets per second (Mpps), and 32 Gigabits per second (Gbps) of bandwidth in a modular chassis. It is designed for smaller ISPs or for use in metropolitan area networks.
Designed as a high-speed WAN aggregator or for metropolitan Ethernet aggregation, the Cisco 7606 is a six-slot unit modular chassis that provides a forwarding rate of 30Mpps and 160Gbps total throughput.
The Cisco 7300 Internet Router has a base system price of $36,000 and is expected to be available in October. Routers in the 7600 series, including the enhanced Multi-protocol Label Switching (MPLS) features, will come out later this month at prices starting at $45,000. ®
Related Stories
Cisco stops sales of optical router
Cisco sells optical components unit
Cisco pushes optical router
Cisco ships 10Gbps router
Juniper gets edgy with latest boxes
External Links
Cisco Unveils Next Phase of Cisco 7000 Family of Internet Routers