Vodafone 3G phones won't give you video
So what's the bloody point then?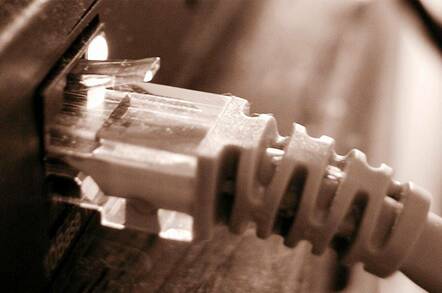 Vodafone's 3G phones won't provide consumers with one of the main selling points of the next-generation technology - video - because its network will not be able to support the speeds required.
In a FT story today, it was revealed Vodafone is only guaranteeing 64Kbps on its 3G phones - not enough for streaming video. As such Vodafone doesn't even meet the minimum standards required for 3G networks as set by the International Telecommunication Union - which state "minimum 144 kbit/s in all radio environments and 2 Mbit/s in low-mobility and indoor environments".
The low-speed also puts a question mark over services like video clips of football goals - something that operators have been touting as a killer app - due to the length of time you would have to wait for the clip to appear.
Unsurprisingly, Vodafone has gone into mass denial mode. It told the Press Association this morning: "We will deliver 3G exactly according to standard. The network will have the capability to serve customers at speed of up to 384 kilobit per second."
As ever, the devil's in the exact wording. Yes, Vodafone will be able to offer 384Kbps but to do so you will have to be sitting either right next to a 3G mast or in the middle of several of them. Vodafone can only guarantee a 64Kbps service because it hasn't installed enough new masts to up the speed across the whole service.
The FT reporter Dan Roberts, told us he stood by the story and that Vodafone had confirmed all the details when he called the company last night. It looks as though Vodafone is going for damage limitation.
We received an explicit denial: "The FT article is totally inaccurate. We will be offering a network that offers between 64 and 384Kbps," said John Earl of Vodafone Investor Relations. Will there be video streaming at launch? "There will be video streaming several years down the line." And video clips at launch? "There will be video clips at launch but they may be rudimentary at the start. You are going to get rudimentary services at the start but they will improve as we continue to build the network."
Isn't there a risk of a WAP re-run where people sign-up expecting one thing and get nothing like it in return? "We never said that these sort of services would be offered at launch." Maybe. We'll have a trawl of our archives to see if we can disprove this. It will also be interesting to see what other operators are planning to offer from launch. Of course the question would be: what's the bloody point in having a 3G phone if all it does is offer WAP at a faster speed?
Vodafone has spent around £13 billion on 10 licences for 3G phones across Europe. The huge cost - as with all the other European operators - has caused heavy debt problems and hacked into share prices. Everyone is already extremely jittery that 3G won't be able to pay for itself, especially considering the number of networks delays.
Now with the news that a 3G service from a main player in the market won't even offer one of its main sales points, more comparisons with the over-hyped and enormously unsuccessful WAP service appear inevitable. ®
Related Link
Sponsored: Minds Mastering Machines - Call for papers now open