Sonera pulls out of Norway 3G
Returns licence to government, writes off £8 million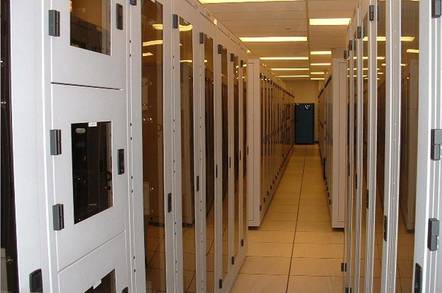 Finnish mobile company Sonera has pulled out of the Norwegian 3G market following the decision by equal partner Enitel to concentrate on its fixed-line business market and scrap its UMTS holdings.
Enitel and Sonera, under the name Broadband Mobile, paid £15.6 million for one of the four next-generation mobile licences in Norway. However, Enitel decided in June to refocus its business and publicly announced it was pulling out of the mobile business.
Since then, its CEO Svein Berntsen told us, it has been looking for a buyer. The last one pulled out yesterday and since Sonera said it wasn't interested in buying the other half, the company has gone into liquidation.
The big question is why. Mr Berntsen would not be drawn on why his company has pulled out of the mobile market although he did draw reference to the huge multi-national corporations that had spread their wings over Europe. Pushed, he said that in his opinion four licences were too many for the Norwegian market.
A spokesman for Sonera told us that the Norwegian licence formed part of a pan-Scandinavian mobile plan. But since the company failed to get a licence in Sweden's beauty contest, the Norwegian market on its own did not justify the full expense of building a 3G network.
Sonera is keen to point out though that it remains committed to 3G in its home country of Finland, plus its licences through joint ventures in Europe. These are: Germany (with Telefonica), Italy (also with Telefonica) and Spain (with Vivendi).
Under the terms of the contract, Sonera will have to return the licence to the Norwegian government (no resale opportunity), effectively writing off £8 million. There was a two-year lock-up period on the contract, but it is believed the government could hand it to someone else as soon as it sees fit.
While the pull-out is not as significant as some observers have made it, it is another demonstration that 3G is going to be a lot tougher than anyone previously suspected. There may be pull-outs to follow as companies reassess the costs. ®
Sponsored: Learn how to transform your data into a strategic asset for your business by using the cloud to accelerate innovation with NetApp