Powerful supercomp grid for US boffins
13.6 Teraflop system will feature McKinley processors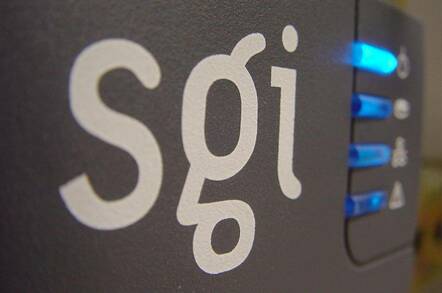 Four US research centres are to be linked to create an interconnected series of Linux clusters capable of processing 13.6 trillion calculations a second.
The computer 'grid' system - known as the Distributed Terascale Facility (DTF) or TeraGrid supercomputer- will enable American boffins to share computing resources over the world's fastest research network.
The plan is that researchers will be able to draw on the resources of the computing grid in much the same way that consumers draw electricity from a power grid.
Funded by the National Science Foundation to the tune of $53 million, its backers hope the system will lead to breakthroughs in life sciences, climate modelling and other critical academic disciplines. Building and deploying the DTF will take place over three years.
IBM Global Services will deploy clusters of IBM Linux systems at the four DTF sites beginning in the third quarter of 2002. The servers will contain the next generation of Intel's Itaniium microprocessor, McKinley.
These will build upon two existing clusters of 1,300-plus Itanium and IA-32 processors already deployed at the National Center for Supercomputing (NCSA), one of the four hubs of the network.
IBM supercomputing software will handle cluster and file management tasks, but there is a commitment to use of open protocols with the project.
The system will have a storage capacity of more than 600 terabytes of data, or the equivalent of 146 million full-length novels.
The Linux clusters will be connected to each other via a 40Gbps a dedicated network, supplied by Qwest. This will link to Abeliene, the high-performance network that links more than 180 research institutions across the States.
The four hubs of the supercomputer will be the National Center for Supercomputing Applications, the San Diego Supercomputing Center, Argonne National Laboratory and the California Institute of Technology. ®
External links
The world's most powerful computational infrastructure (press release by the National Center for Supercomputing Applications)
Related stories
Life, the universe and supercomputers
NASA's new supercomp sits on a desktop
AMD cluster sneaks in Supercomputer top 500 list
Sun's Oz super computer goes horribly pear shaped
$10m super'puter to crunch genetic code
Sponsored: Minds Mastering Machines - Call for papers now open