PCI-SIG says 'yes' to Intel's 3GIO
Arapahoe-ho-ho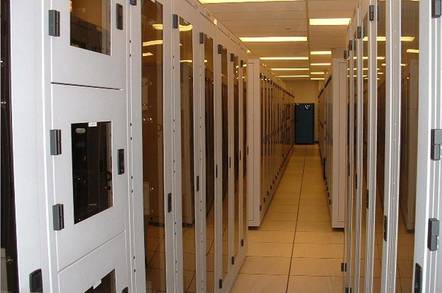 Intel's next-generation PC I/O bus, designed to be the successor to PCI and AGP, has won the backing of the PCI Special Interest Group.
Intel announced in February it was working on what it calls a third-generation I/O spec. It submitted a preliminary version of the new bus, dubbed '3GIO', to the PCI-SIG, which on Friday voted on whether to back the would-be standard.
And back it they will, under a jointly-steered programme to build an architecture currently codenamed 'Arapahoe', derived from Intel's 3GIO work.
Intel's architecture always had a good chance of dominating the market, and the PCI-SIG's support, which brings the backing of IBM, Microsoft, Dell, Compaq and others, can only improve the likelihood of 3GIO becoming the next de facto system bus standard.
Conversely, it will make it harder for AMD to establish its HyperTransport bus as the standard. HT has some impressive allies, as AMD announced last week, just ahead of an anticipated vote by the PCI-SIG on 3GIO. In the event, the PCI-SIG decided it needed another week to think about the spec.
So now we have what looks like a real Wintel vs. the rest battleline being drawn up between the two standards, bringing to mind the fight between supporters of IBM's Microchannel Architecture (MCA) and companies backing the Extended Industry Standard Architecture (EISA) bus, for those of us old enough to remember it.
But so what? There's no reason why the industry shouldn't have two alternative I/O architectures, just as there are multiple processor platforms and competing chips within each instruction set architecture. With OpenGL and DirectX, we have parallel competing 3D graphics APIs.
Unlike the MCA vs EISA fight, this time both camps have numerous, big-name supporters, which should ensure the battle doesn't end up a conflict between a few companies and a great many others.
And that assumes that HT and 3GIO aren't eventually aligned for the sake of simplicity and a true industry-standard solution.
Much will depend on precisely what's included in the Arapahoe 1.0 spec. Only then will most IT companies be able to evaluate the architecture and compare it to the likes of HT. ®
Sponsored: Minds Mastering Machines - Call for papers now open