Palm, Compaq head-to-head in Euro PDA market
Latest stats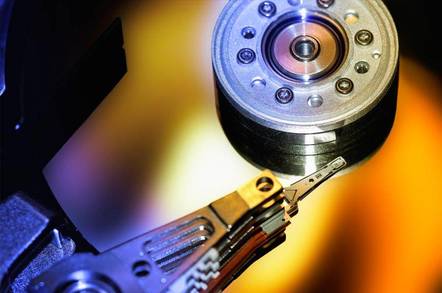 Palm needs to work very hard on promoting itself in Europe if it's to avoid being eclipsed by Compaq's iPaq. The latest figures from market researcher Gartner Dataquest, for the year's second quarter, give Palm a mere two-and-a-bit per cent marketshare lead over Compaq.
Palm shipped 164,029 units in Western Europe, down 41.0 per cent on the year-ago quarter, Dataquest estimates. Compaq shipped 153,112 PDAs, up a massive 625.6 per cent. No one else comes close - the nearest is PDA pioneer Psion, with 49,925 units. Those figures translate into marketshares of 32.3, 30.2 and 9.8 per cent, respectively.
The remaining scorers were Handspring with shipments of 41,656 (8.2 per cent), Hewlett-Packard at 33,135 (6.5 per cent), Casio at 19,855 (3.9 per cent) and IBM with 8157 (1.6 per cent). In total, some 507,419 PDAs were shipped in Europe between April and June.
That represents growth of just 7.1 per cent over Q2 2000, well down on the 123 per cent growth the market experienced during 2000 as a whole. No wonder Palm and Handspring complained about weak consumer demand, and Psion decided to pull out the PDA market altogether.
Compaq, meanwhile, is in self-congratulation mode, claiming worldwide shipments of nearly 500,000 units during Q2, and getting Gartner Dataquest to tell the world in a press release that Compaq made more money out of selling PDAs during the second quarter than Palm did.
We question whether it will continue. Demand for the iPaq has been strong, but much of it pent-up from the significant supply problems Compaq experienced during Q1. It remains to be seen whether that demand has been sated, or Compaq's Q2 shipments reflect a real shift toward its product. There are also questions over the iPaq's reliability, an issue we've come across from multiple sources, suggesting there is (or was) a real problem here too. We'd love to know how many of those 500,000 iPaqs were replacements for dud units, but we can't see Compaq coming clean on that one.
Questions over Compaq's shipments shouldn't, however, let Palm off the hook. Its Q2 figures a very poor indeed, mostly thanks to market conditions, but partly too to Palm's bungled product transitions. It is going to have to push the new m500 and m505 very hard to regain all that lost share. ®
Dataquest's Western European PDA Unit Shipment Estimates
Company
Q2 2001

Q2 2000
 
 
Shipments
Share %
Shipments
Share %
Growth %
Palm
164,029
32.3
282,117
59.5
-41.9
Compaq
153,112
30.2
21,100
4.5
625.6
Psion
49,925
9.8
86,000
18.2
-41.9
Handspring
41,656
8.2
20,000
4.2
108.3
Hewlett-Packard
33,135
6.5
37,381
7.9
-11.4
Casio
19,855
3.9
4,400
0.9
351.3
IBM
8,157
1.6
7,130
1.5
14.4
Others
37,550
7.4
15,700
3.3
139.2
Total
507,419
100.0
473,828
100.0
7.1
Dataquest's Western European PDA OS Estimates
OS
Q2 2001

Q2 2000
 
 
Shipments
Share %
Shipments
Share %
Growth %
Palm OS
214,842
42.3
310,097
65.4
-30.7
Windows CE
207,402
40.9
63,581
13.4
226.2
Epoc
50,725
10.0
86,480
18.3
-41.3
Others
34,450
6.8
13,670
2.9
152.0
Total
507,419
100
473,828
100.0
7.1
Sponsored: Minds Mastering Machines - Call for papers now open