Mainstream wireless networking extended to 3km
Saves techies from stringing out shorter range kit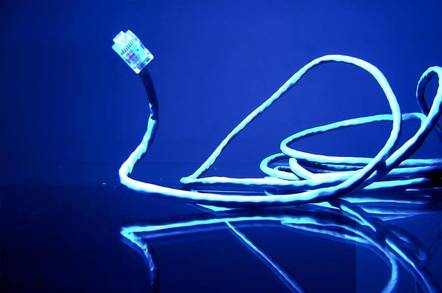 PC component and peripheral maker Buffalo Technologies has stretched out wireless networking kit so that it works at a range of up to 3km.
Documents on Cisco's Web site suggest that IEEE 802.11b, which is compatible with Buffalo's product for wireless connections of 11Mbps, could be used for links of up to 25km (at least theoretically), but market research outfit Infonetics Research backed up our hunch that the Airstation Pro is able to work at a longer distance than mainstream 802.11b kit.
We gather from Infonetics that people have modified commercial products to work over longer distances themselves, and what Buffalo seems to be doing is packaging this functionality into a product that suits medium-sized organisations.
Buffalo's Airstation Pro point-to-point product bundle is designed for building to building applications with a range of up to 3km. The company says it can also provide wireless coverage for multiple sites within a coverage area of 5km providing it is used with an Omni-directional antenna.
The product, which works in the license-free 2.4GHz band, can provide up to 13 channels of communication.
Buffalo said the system might be used firms with geographically spread sites and by ISPs as a means to deliver broadband services to users.
The basic building to building product has a recommended price of £1799.99. ®
Related stories
Intel defects to corporate standard for home networking
War driving - the latest hacker fad
Sponsored: Minds Mastering Machines - Call for papers now open