Cisco Training For Dummies
That's Certifiable!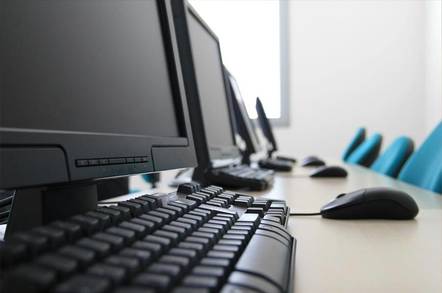 From October, Cisco plans to halve the length of its Cisco Certified Internetwork Expert (CCIE) programme exam to just one "extended" day.
Cisco claims that it is just eliminating redundancies and moving some basic tasks to into another examination. However, with the CCIE being possibly the most valued certification around, the question has to be why change a winner?
Some cynics will say that Cisco is making the exam easier and quicker to get more money and more people qualified quickly. Even if there are no material changes to the examination, Cisco is going to have to combat the perceived devaluation of the process. The question remains as to how valuable certified examinations are and what, if anything, could replace them?
That's Certifiable
In the IT world of twenty years ago, if it was mentioned that someone was certified it meant that they were crazy. Nowadays, in the IT business, being certified is less an indicator of insanity than of a person with an ability to pass a vendor's examination. Do these certification systems have any value today and where are they going tomorrow?
For the last decade or so it has been possible for any IT professionals with time on their hands and a suitably expansive training budget to be able to take any number of training courses and associated examinations. The end-result of these courses and tests was the creation of a new breed of super techie.
For a period, it became almost an absolute that everybody be certified in some system or another. We had Novell certification (CNE) challenging Microsoft's offerings (MCSE, MCP etc.) along with officially sanctioned qualifications in life, the universe and everything. It was even possible to become a CMMO (certified microwave meal operative).
Many of these exams did have valid and valuable reasons to exist. With suitably rigorous examinations of core skills available, it became easier to assess if job applicants did at least understand the basics in any particular area. No examination can of course substitute for real world experience, but it is a good starting point.
Unfortunately, over time, some of the examinations began to lose some of their perceived value as training courses set about the task of ensuring that attendees were capable of passing the exams. Providing attendees with a solid understanding of the subject frequently came a distant second in importance. Some certifications lost even more value when it became clear that organisations were attempting to learn the question sets used in the exams by buying questions from attendees.
The certification system has had several effects on the IT job market. It is certainly true that for a time people certified in a particular area may attract higher salaries and benefits.
This is a positive for those with the qualification but may not always be good news for employers. Equally, there has been evidence of some employers being extremely reluctant to permit employees from taking training courses and the attendant examinations in case the employee once the certification is gained demand better pay or leave the company altogether. Clearly, certification can be a double-edged sword.
© IT Analysis.com. All rights reserved
Sponsored: Minds Mastering Machines - Call for papers now open