AMD unwraps HyperTransport consortium
Transmeta, Sun, Apple and other anti-Intellers sign up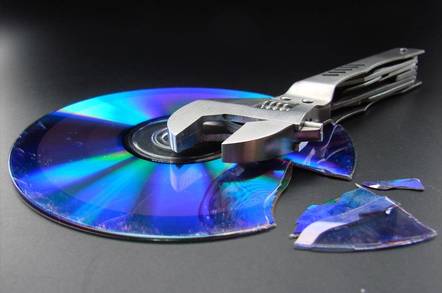 AMD has launched the IT equivalent of a Quango - a quasi non-governmental organisation - to steer the promotion and development of its own HyperTransport bus technology.
And there are some interesting names among the 180-strong member roster, including Sun, Transmeta and Apple.
The HyperTransport Technology Consortium was mooted way back at the start of the year when AMD first announced its Lightning Data Transport bus would be renamed HyperTransport and later when the technology was officially launched. Since then the chip maker has been busy signing up licensees, with HTTC membership as a teaser.
Joining the Consortium gives licensees some say in how the technology is developed, but like so many such bodies it's more about legitimising HyperTransport as a broadly supported standard than giving the members any real power. In short, what AMD says goes. Hence all the positive but bland statements of support from key Consortium members.
After all, AMD has the most to gain from the broad adoption of HyperTransport: primarily the legitimacy it gives it as a major industry player rather than a purveyor of me-too x86 chips.
HyperTransport is essentially a faster alternative to the tradition computer system bus, which AMD is trying to leverage as the basis for future PCs, workstations, servers and network devices. Says AMD: "HyperTransport technology's bandwidth of 12.8GBps represents up to a 48-fold increase in data throughput, compared with existing system interconnects that typically provide bandwidth up to 266MBps." Building up as much support as possible as soon as possible is crucial for AMD if the technology is to survive the arrival of Intel's alternative next-generation bus later this year.
Hence the presence of Transmeta, which has done much to align itself to AMD of late, primarily by licensing AMD's x86-64 instruction set architecture, Sun and Apple. It's all a bit 'enemy of my enemy is my friend', and the whole thing reeks of the EISA versus MCA battle of yore.
We note Apple's presence with some relish, primarily for all the fuel it's going to give to rumourmongers who believe the Mac maker is about port Mac OS X's proprietary technologies over to x86 and ditch PowerPC for Athlon.
Perhaps, though, that's how Apple is going to get itself to gigahertz speed. Having lauded the PowerPC G4's short instruction pipeline as the acme of processor efficiency - part of its programme to tell the world that megahertz aren't the be-all and end-all of CPU performance - it now faces the awkward problem that to get its own machines to x86-level speeds it will have to adopt the longer pipelines it so recently ridiculed.
Assuming, of course, Motorola can actually develop such a chip, ahem. If it can't Apple may have no choice but to turn to AMD. ®
Related Stories
AMD relaunches LDT as HyperTransport
Intel plots post-PCI, 3G PC standard
Sponsored: Minds Mastering Machines - Call for papers now open