NEC brings 1394 to PDAs
Pump movies through your Palm (one day...)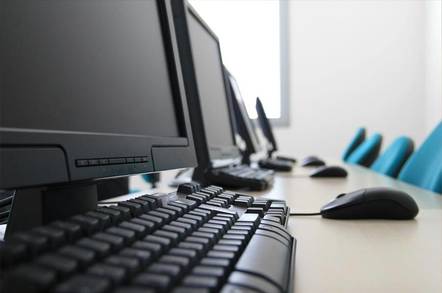 NEC is bringing IEEE1394 - aka FireWire, aka iLink - to PDAs with a low power controller chip.
Of course, you have to ask why a PDA user would need a high-speed - 400Mbps - digital data bus, but it's not a daft as it might at first sound.
Well, for a start, adding 1394 to a PDA allows it to host consumer electonics devices such as digital cameras, allowing users to load and store personal photo albums, now that colour screens and decent amounts RAM aren't so rare. There's also the possibility of much faster data synchronisation.
What appeals to us, however, is the prospect of hooking a PDA into a 1394-based home entertainment network (fixed or wireless) and using, say, a future Palm m505-style device to watch movies streamed from the DVD player downstairs in the living room.
NEC has launched two PDA-oriented 1394 chips: the charmingly named uPD72873 and uPD72874. Both consume 62mA of current during operation - most alternative chipsets draw over 100mA - and 0.3mA during standby. They both operate at 3-3.6V. The uPD72873 is a two-port product - the uPD72874 supports three ports.
We're not sure whether they're sufficiently low-power for your average Palm, but NEC's move is in the right direction, and we could yet see 1394 on more multimedia-oriented PDAs, such as PocketPC devices and Sony's PalmOS-based Clié line.
NEC will be shipping samples of the chips in August for ¥1500 ($12) and ¥2000 ($16), respectively. ®
Sponsored: Minds Mastering Machines - Call for papers now open