Anyone fancy watching French football on their phone?
No? Well that buggers up Orange's 3G plans then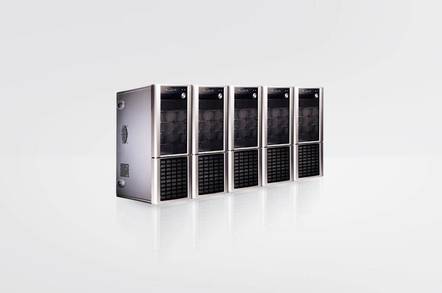 Orange is very excited to announce today that it has signed a seven-year content deal with the French football league to give it exclusive access to games/facts etc for 3G phones. Ain't that great?
Well, yes and no. Or more precisely, no. Why hasn't it got the rights to English football matches? Ah, I see, because one of its competitors has already nabbed it. So what's the next best thing? No, not Italian football or Brazilian football - but French football.
Who the hell in the UK wants to watch French football? You all do, says Orange. No we don't. Hang on, has this anything to do with the fact that you're owned by France Telecom? Er, a little. A little? Well, a lot actually.
The last time a big company attempted to persuade us that we wanted to watch foreign league football was when Channel 4 started broadcasting Football Italia because Sky and the BBC had all the English matches. It is still going but has never been a great success (you always feel like a bit of a fraud when you watch it).
The concept that British people are going to be suddenly enthused by French football when it's only clips and stats that you'll get - instead of the full match, for free, on your TV - and not a little mobile is simply ridiculous.
Which again poses the great unanswered question: why the hell can't we get South American games beamed over here? There's nothing like the lunacy of Brazilian or Argentinian fans - and the football is frequently the most entertaining played in the world. Much better than the tedious Italian game anyway.
We know Orange's heart is in the right place, but really. Anyway, this also raises the interesting aspect of people battling for different content. It also raises the annoying possibility that you won't get all you want on just one service. However, if any of the 3G companies manage to get exclusive Liverpool football footage and Formula 1, they can have my subscription now. ®
Sponsored: Learn how to transform your data into a strategic asset for your business by using the cloud to accelerate innovation with NetApp