HP offers 'pay as you go' pricing for servers
Like a cell phone contract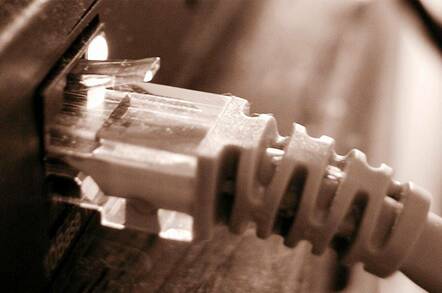 Hewlett-Packard yesterday launched a 'utility pricing model' for its servers which it said would help customers match IT spending with their needs, as their revenues fluctuate.
With HP Pay per Use pricing, customers will be billed based on the actual computing power used during any given month, allowing application service providers (ASPs) to bill their end-users in what HP describes as a utility-like manner. HP also sees the program as attractive for enterprise customers, such as retailers, whose systems are more heavily used at particular times of the year.
The pricing model is available today for customers acquiring Unix HP Superdome servers and HP's Intel IA-32-based L-series servers. Its unclear whether the utility pricing model will be extended over time to HP's full range of servers and software products, such as its OpenView management suite.
Chris Franklin, HP's Unix server marketing manager, said it had the flexability to introduce the pricing model across the board but was initially concentrating on customers of its Intel-based and top of the range Superdome servers.
Some HP customers have been offered utility pricing on a case by case basis and HP now feels the time is right to introduce the facility, which was promised at the launch of Superdome, to all its customers of particular products.
Franklin acknowledged that firms might be reluctant to invest in expensive server technology during the current economic slowdown. He said the pricing model, which HP is the first in the market to introduce, "will take the risk out of buying servers".
HP's utility infrastructure includes remote management and metering technology, so HP Pay per Use customers receive monthly statements that reflect the average of peaks and down-cycles in usage over a given month. The invoice reflects a base payment and a variable, usage-based payment, which HP described as similar to the payment structure of a typical cellular phone service.
The pricing model is described by HP as complementing its Instant Capacity on Demand (iCOD) - which unlike Pay Per Use only allows users to pay for more capacity - and HP Pay per Forecast pricing programs, which doesn't take account of real use. ®
External Links
HP Launches Flexible Pricing Program for Servers
Related Stories
HP warns of more cost cuts in wake of weak May sales
HP PC biz to 'lose $100m' in 2001
HP's Superdome is slow seller
Superdome service is mandatory, admits HP
HP racks up 9000 L-Class
HP wears Itanium underpants and sings the Intel song
Sponsored: Learn how to transform your data into a strategic asset for your business by using the cloud to accelerate innovation with NetApp