Marconi's Mayo kicked out; board keeps head down
Announced late Friday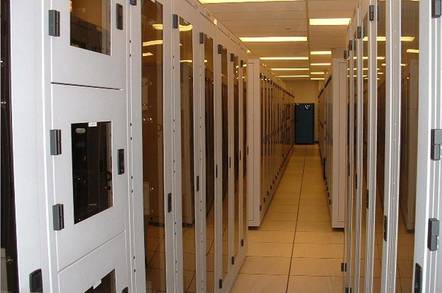 Marconi announced late on Friday that its deputy CEO John Mayo has resigned from the telecoms equipment manufacturer, following a disastrous profit warning on Thursday that saw shares fall by over 50 per cent.
Stakeholders were furious and bayed for senior management scalps. Mayo's departure will keep the hordes at bay - at least that is what current CEO (Lord) George Simpson is hoping. Simpson was due to become chairman and Mayo to step into his boots.
Now, Simpson will remain as CEO and Sir Roger Hurn will be retained as chairman. Marconi's board is keeping a low profile at the moment though, and despite the extraordinary events of the least few days, a company spokeswoman told us there are no plans for a press conference.
It may only be a stay of execution for Simpson, however. Several major shareholders have spoken against him, calling him a "mere caretaker". Simpson will be 60 this time next year, so with luck he will be able to argue that he can find a replacement CEO in that time and then step down.
John Mayo left with the anodyne statement: "Marconi is a great company going through difficult times that are not of its own making. The entire workforce faces immediate short-term challenges and it is inevitable that sacrifices will have to be made for Marconi to enjoy the prosperity and growth available in the medium and long term. I wish all my colleagues good fortune and look forward to my Marconi shares under George's stewardship appreciating in value over the coming years."
Marconi's shares price has recovered slightly to 106.5p from a low of 96.5p on Friday. The company's shares hit a peak of 1250p in September 2000. ®
Related Stories
Marconi drops even further; everyone suffers
Massive fall-out from Marconi share collapse
Sponsored: Learn how to transform your data into a strategic asset for your business by using the cloud to accelerate innovation with NetApp