Coming soon: mobile phone multi player gaming via GPRS
iFone plans to score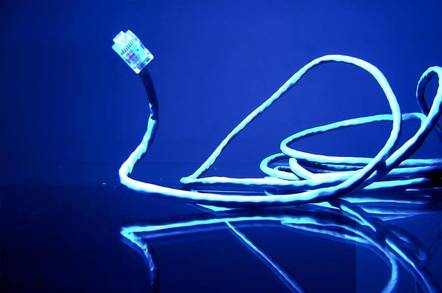 The technology pieces that will bring together multiplayer gaming on mobile phones are beginning to be brought together.
Mobile entertainment firm iFone plans to publish a GPRS and bluetooth compatible multiplayer football game, called iSoccer, which is designed to allow gamers to take advantage of the latest advances in handheld technology.
iSoccer and a carting game called iTrax are due to become available on WinCE handhelds, such as Compaq's iPaq, in September at a price of between £7.99 and £9.99.
Last week at Ericcson's London headquarters, iFone demonstrated that these games could run on mobile phones that support Symbian's Epoc 6 operating system.
Mobile gaming is expected to be a major growth market over the next few years as service providers seek to find compelling applications to befit the mobile phones with high speed connections and colour screens that are coming into the market.
Multiplayer mobile gaming requires the always-on connections GPRS provides and is likely to be particularly tempting to the under-30s network providers are so keen to sign up to these services.
Handset manufacturers also see the potential of the idea and are working to develop a standard platform for cellphone-based multiplayer games through the Mobile Games Interoperability Forum, whose work means games publishers like iFone can in future work with a single consistent set of APIs.
Multiplayer mobile may not go mainstream until the middle of next year, but a separate deal means iFone will be able to bring mobile versions of classic arcade games to market from October.
iFone has an agreement with Infogrames to publish Atari games on Java and EPOC-based mobile devices.
This winter consumers with mobile phones equipped with Java 2 Micro-Edition (J2ME) will be able to play Asteroids, Defender and Breakout for between 30 to 50 pence per game. The game is downloaded into a phone's memory and deleted when a player has completed the game.
Never has retro gaming seemed so cool... ®
External links:
iFone (site makes heavy use of Flash and may be tough on those with older browsers)
Sponsored: Learn how to transform your data into a strategic asset for your business by using the cloud to accelerate innovation with NetApp