IP Telephony poised to take off, at last
Cisco breaks cover to urge firms to junk their PBXs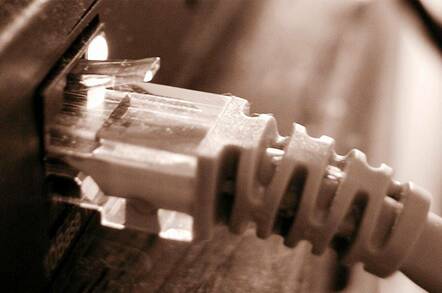 Productivity applications will drive adoption of IP Telephony, according to Cisco Systems, which argues companies are at last ready to junk their PBXs and embrace a converged network architecture.
Networking vendors have been promoting the idea that firms should integrate their voice and data networks for years, citing benefits such as reduced infrastructure deployment costs, flexibility and the ability to deploy advanced call centre applications.
However doubts about the reliability and quality of IP Telephony, as well as long depreciation times for PBX kit, have contributed to slow uptake of the technology.
Industry analysts Gartner believes that it will be sometime between 2003 and 2005 before most enterprises migrate from circuit-based phone systems to IP telephony.
That's around the time we'll start to see the introduction of 3G phones and it seems possible wireless technology, which has widespread industry backing, might overtake IP Telephony in its development and appeal.
Not so said Cisco, the technologies are complementary. We're not so sure about that but in a rare meeting with IT journalists in central London yesterday, Cisco and its integrator partner Logical Networks highlighted a number of recent high profile deployments to back up their case that IP Telephony is about to take off.
Logical has recently completed the rollout of a VoIP (voice over IP) network to 8,000 users in 210 locations of New Zealand's Ministry of Social Policy. The Dow Chemical Company has also signed up to build an integrated network based on Cisco's Architecture for Voice Video and Integrated Data (AVVID)
Phil Dean, Cisco's marketing manager for voice solution, said up to March this year it had shipped more than a million VoIP gateway ports and in excess of 320,000 IP telephones.
The development of unified messaging and call centre applications, according to Dean, will encourage more firms to replace PBXs and traditional handsets with software based PBXs, which typically run on Windows 2000 machines, and IP telephones.
Mark Dervill, technology director at Logical Network infrastructure division, said that as IP voice systems become more entrenched, PBX development will stagnate. ®
Related stories:
Cisco beefs up VoIP portfolio
VoIP finds captive market in US prisons
Europe gets first big cable VoIP rollout
Sponsored: Minds Mastering Machines - Call for papers now open