Now it's Vodafone's turn to do a 3G link-up
With the only people left - Hutchinson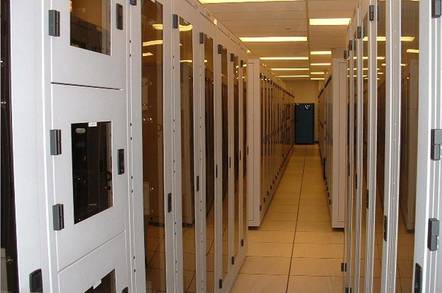 Vodafone is due to announce a similar 3G sharing deal as BT and Deutsche Telekom, and Orange and One2One anytime soon. Who with? The only company left that has a 3G licence in the UK - Hutchinson 3G.
The mobile giant previously ruled out any sharing agreement on building 3G networks, saying that it had the cash to do it itself and reap the benefits. It even threatened to take the other companies to court over their agreements.
However, common-sense has prevailed and the company will hope to save millions of pounds by going half with Hutchinson on the cost of putting in the extra equipment and extra transmitters that the next-generation phones require.
The deal also paves the way for an interesting 3G market set-up, with three pairings of two companies competing on different infrastructures. The obvious advancement to this would be if pairings started sharing or developing services together. Then we'd effectively end up with a three-horse race.
There is no official announcement as yet and neither Vodafone nor Hutchinson is saying a thing, however leaks that talks have been underway point to an agreement, and cryptic messages from one of our sources would point to the sharing scheme becoming a reality.
Any due announcement may also explain why Hutchinson - the smallest and least-known 3G company - announced last week that it would not be using i-Mode technology. This came as a surprise since the company is part owned by Japanese telco NTT DoCoMo, which has made i-Mode a huge success in the East. It was expected that Hutchinson would use the alternative technology to mark itself out in the market.
However, if it had gone with i-Mode, it would need to build its own infrastructure and any sharing deal with Vodafone would have pointless thanks to the different equipment needed. Obviously Hutchinson has decided that getting into bed with Vodafone would do it more good that differentiating itself with a different technology.
And it's most likely right. ®
Related Stories
Hutchison starts hyping its 3G vision
BT and One2One back in court over 3G
BT and Deutsche Telekom announce 3G sharing scheme
I've got the first 3G network. No, I have! No, I have!
How much will 3G cost?
Sponsored: Minds Mastering Machines - Call for papers now open