Orphans of Compaq's Alphacide bolt for the exit
Could the last AXP user please turn out the light?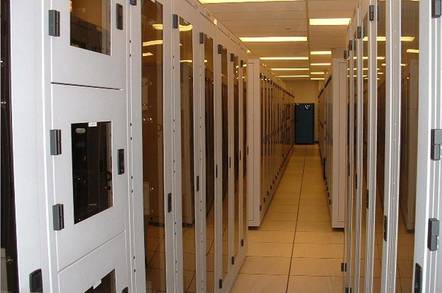 Sales reps from Sun Microsystems and IBM can start counting their bonuses already, if detailed accounts of Compaq's customer reassurance blitz received by The Register are accurate.
Compaq reps went on the offensive after Monday's decision to hand development of the Alpha team over to Intel, and to standardise on Intel's IA-64 processors from 2004.
Alpha customers were left far from reassured, however. One enterprise user with a heavy strategic investment in Alpha servers was astonished to be told that "IA-64 and Alpha were the same chip", with only branding differences.
"For us to migrate to anything else would be a major step backwards in performance and stability," and the requirement to jump platforms is enormous.
"Basically we are jacking up the taillight and installing a new car under it... This will be a major overhaul of our systems: a new version of Oracle, new hardware, a recompilation of all of our applications, a new version (port) of Tru64. We use a number of third-party apps on these systems that will also need to migrate," he writes.
"We boast of subsecond [customer] availability," he adds, and with Itanic performance, scaling and TCO (it'll require many more boxes to administer) unproven, only IBM and possibly Sun can fill AXP's shoes.
That isn't going to go down too well with HP, which has pledged to phase out its scalable PA-RISC systems eventually in favour of Itanic.
But it also highlights a flaw that Don Capellas, undoubtedly receiving the best management consultancy that money can buy, somewhat overlooked when he sent Alpha to sleep with the fishes on Monday.
Sentiment aside, the dismay over the Alphacide isn't really a chip thing. It's about building big systems, and while IBM's Sequent team and Unisys have expertise of making scalable, five-nines multiprocessor boxes using Intel chips, Chipzilla itself doesn't and more importantly, nor is it in its interest to, given its current business model
And don't think that's pejorative. The Intel high-volume model has driven down the cost and increased the availability of high performance servers, and give or take the odd mobo recall or the Rambus shambles, Stan's execution is very good indeed. It's just that it's geared to making lots of little ones, rather than a few big ones.
And the Alpha move is but one small part of the strategy shift the Don announced on Monday. The bigger picture is that Compaq is betting on increasing its revenue from services, pledging to keep support for AXP alive until 2009. But the strategy depends on having some customers around to service. ®
Related Stories
Don Capellas justifies Compaq Alphacide
Farewell then, Alpha - Hello, Compaq the Box Shifter
Intel takes Alpha from Compaq's hands
180-day plan to transform Compaq into services behemoth
Sponsored: Minds Mastering Machines - Call for papers now open