How to squeeze your network supplier
Make their pips squeak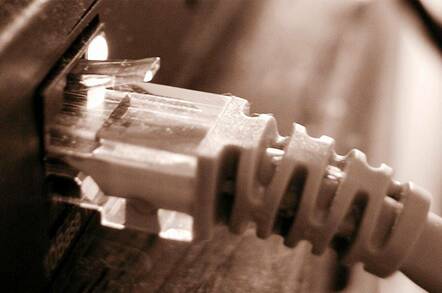 It's the same old, same old: companies reward their longstanding customers by charging them more than new customers. It happens with mortgage banks, it happens with ad serving companies and it happens with networking equipment vendors and resellers.
Big companies -i.e Fortune 500 size - can waste $500,000 a year on network equipment costs on average, Gartner advises.
And they could save 20-50 per cent a year on network costs through to 2005 - on purchasing, simply by adopting industry best practices on purchasing, the analyst firm says.
So what's the magic ingredient? It's very simple really: "active negotiation". Gartner notes that vendors and resellers are prepared to offer deep discounts - often 50 per cent - when competing for business.
However, "a majority of companies are staying with current vendors due to good track records or good working relationships instead of introducing the competition for new business", Gartner says, citing interviews with "thousands of clients".
Which is nice for the incumbent networking equipment supplier, but crap for the customer. What does failure to actively negotiate actually achieve - except take a large amount of money from your bottom line".
There has never been a better time to actively negotiate for networking equipment either - there's a glut of kit, courtesy of oveproduction and returns from ISP failures, the mystique of Cisco has been punctured at last; and resellers are gagging for work.
Finally, here are Gartner's recommendations to squeeze your networking equipment supplier until its pips squeak.
Select a vendor solution that meets your stragic plan for the network - and no more; make your incumbent supplier earn any new business; introduce competition between vendors; buy indirect - competition is fiercer between resellers; always negotiate on maintenance. ®
Sponsored: Minds Mastering Machines - Call for papers now open